IPTV Pirates Defeat LaLiga & Serie A After DAZN Sustains Major Injury

Last week LaLiga and Serie A issued new warnings over the use of pirate IPTV. Then the unthinkable happened. In their respective home countries of Spain and Italy, technical problems meant that legal subscribers missed matches at the start of the new season. Fortunately, a new Serie A anti-piracy campaign advertised in stadiums was 100% successful in reaching IPTV pirates.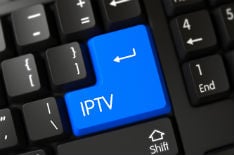 As Europe's top football leagues launch their 2022/23 season campaigns, pressure to balance the books at the continent's most prestigious clubs remains a top priority.
In the summer transfer window alone, LaLiga club Barcelona spent €153m euros, but that's peanuts compared to the paychecks it hands to its top players. The club has a weekly payroll of €5.3m, of which more than 10% goes to Dutch player Frenkie de Jong. His weekly pay of €560,962 means that by the time his contract expires in 2026, Barcelona will have paid him €116,680,000.
For this reason, and a couple of dozen more just like it, Barcelona needs cash flooding in from fans buying tickets and premium TV subscriptions. According to LaLiga, the survival of the game is dependent on these revenues. When fans turn to pirate IPTV subscriptions to save money, they not only upset club accountants but also fund criminals providing 'unreliable' bootleg services.

The rest of this article can be read on TorrentFreak.com

Source link