IPTV Piracy Lawsuit Against Datacamp Close to Settlement For Second Time

In February 2022, UK-based CDN company DataCamp was hit with a $32.5m copyright infringement lawsuit claiming the company failed to disconnect IPTV services identified as repeat infringers. More than a year later a settlement may be in reach but despite putting up a fight, DataCamp has already been required to hand over data related related to 11 pirate IPTV services.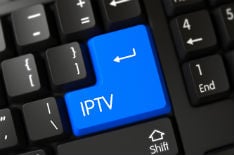 Hosting companies, CDN platforms and consumer ISPs face an increasing risk of being held liable for the activities of their customers.
At least in theory, copyright law in both the United States and Europe should provide adequate protections for intermediaries but if a chink appears in the armor, nothing can stop rightsholders filing a lawsuit. When they do, things can get very expensive, very quickly.
According to its website, UK-based CDN company DataCamp shifts a lot of data via its CDN77 service; 120 Tbps network capacity over six continents, with 140+ private peerings connecting 3,000+ networks. In February 2022, U.S. broadcaster DISH Network filed a $32.5m lawsuit against DataCamp, claiming that it failed to deal with copyright infringing customers.

The rest of this article can be read on TorrentFreak.com

Source link