Illegal IPTV Streaming: Four Receive Prison Sentences Totaling 10+ Years

Four individuals connected to the illegal streaming of copyrighted content have been handed prison sentences in the UK totaling more than 10 years. Three men and a woman were convicted of fraud and money laundering for offenses against broadcasters including Sky and BT Sport. Assets have also been seized under the Proceeds of Crime Act.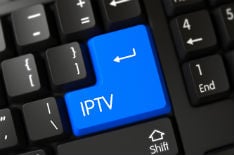 On September 11, 2018, following an investigation and referral by the Federation Against Copyright Theft, two people were arrested in connection with the unauthorized streaming of TV broadcasts.
Officers from Hampshire County Council's Trading Standards unit assisted by local police executed a warrant at an address in Bursledon, Hampshire, close to the city of Southampton. Reports indicated that two people – a 41-year-old man and a 30-year-old woman – had been arrested under suspicion of offenses under the Copyright, Designs and Patents Act 1988 and money laundering.
From the outset, it was clear the operation had been carried out against some type of illegal streaming operation to protect the rights of companies including Sky and BT Sports. The investigation formed part of a wider investigation coordinated by Europol. A day later, Europol announced that four people had been arrested in Ireland.

The rest of this article can be read on TorrentFreak.com

Source link