'I Know What You Download' Overwhelmed By Bogus DMCA Notices

'I Know What You Download' has been tracking BitTorrent users for years. It has a database of more than nine million torrents and detects more than 100 million instances of sharing every day. It is not a pirate site, it's a service that tracks BitTorrent users. Unfortunately, fellow piracy tracking companies – including some of the most prominent in the world – have no ability to tell the difference.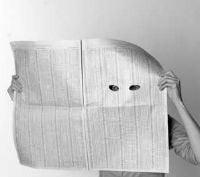 More than a decade ago, TorrentFreak reported on YouHaveDownloaded.com, a new service dedicated to BitTorrent tracking.
Knowing that most BitTorrent-based sharing is conducted in public, the site's operators harvested torrents and captured the IP addresses connected to them.
When we discovered the project, YouHaveDownloaded had 103,200 torrents in its database and IP address data on 51.2 million users. That platform eventually shut down but a similarly named site, IKnowWhatYouDownload, later emerged with similar functionality.

The rest of this article can be read on TorrentFreak.com

Source link