Huge Pirate IPTV Crackdown Hits Network Supplying 500,000 Users

Authorities in Italy say they have dismantled a huge pirate IPTV network that serviced 500,000 subscribers. In addition to searching the homes of 20 suspects believed to have violated copyright law, the operation also identified the administrator of CyberGroup, an internet service provider whose servers were used by several IPTV suppliers.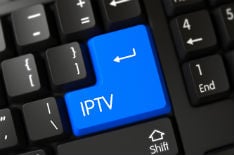 In 2020, authorities in Italy revealed the existence of 'Operation: The Net', a broad investigation targeting the supply and sale of pirate IPTV services.
Initial interventions took place in September 2020 and in December that year, authorities announced the takedown of a 50,000 user platform following an investigation carried out by Sky and football league Serie A.
According to an announcement from the Milan Public Prosecutor's Office, on Wednesday officers from the Guardia di Finanza executed warrants across Italy that dismantled a very large pirate IPTV network said to have serviced 500,000 customers.

The rest of this article can be read on TorrentFreak.com

Source link