Huge New Global Anti-Piracy Coalition Will Tackle Manga & Anime Piracy

Japan-based anti-piracy group CODA is building a huge coalition dedicated to tackling illegal online distribution of anime, manga and similar copyrighted content. The International Anti-Piracy Organisation will be compromised of 32 local companies including publisher Kodansha, Hollywood studios plus Netflix, and around 450 companies in China.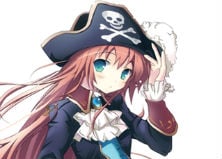 In the summer of 2017, some of the world's largest entertainment groups formed a huge coalition with a mission to reduce online piracy.
Comprised of more than 30 companies, the Alliance for Creativity is now at the forefront of global anti-piracy enforcement. By combining its members' resources to tackle infringement wherever it may occur in the world, the cross-border nature of piracy is now being addressed more effectively.
A new anti-piracy group set to launch this April appears to have similar goals in mind.

The rest of this article can be read on TorrentFreak.com

Source link