HSI Agent Details U.S. Pirate Site Domain Seizure Mechanism in Affidavit

Last month, the U.S. seized dozens of domains for illegally streaming World Cup 2022 matches. The tournament began in November, but according to a Special Agent's affidavit, Homeland Security received information on sites illegally streaming World Cup matches in September. HSI affidavits filed in support of the December 2022 domain seizures reveal how that process played out.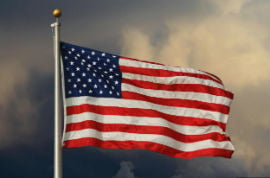 The World Cup is international football's most prestigious tournament. International governing body FIFA guards its lucrative rights to the competition with a rod of iron.
FIFA World Cup 2022 got underway on November 20 in Qatar, and in the hours leading up to December 10, Homeland Security Investigations began seizing pirate streaming site domains. Our initial report was confirmed by U.S. authorities two days later, with a statement claiming that "55 separate websites" had been seized.
Over the next few days, 23 additional domains were seized, bringing the total to 78. The official announcement referenced an affidavit filed in support of the seizures, but no copy was provided and hours spent trawling court records turned up nothing in December.

The rest of this article can be read on TorrentFreak.com

Source link