How LaLiga's Anti-Piracy Tools Led To Two More Pirate IPTV Arrests

Spain's National Police report that two people have been arrested on suspicion of intellectual property offenses and other crimes related to the supply of pirate IPTV subscriptions. The investigation was launched in 2019 by Spanish football league LaLiga which, as we'll explain today, has developed a formidable array of anti-piracy tools and services.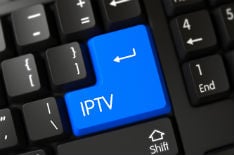 Sports leagues and their TV broadcasting partners all over Europe are working hard to combat the supply and sale of pirate IPTV subscriptions.
Available for just a few euros, pounds or dollars per month, pirate IPTV subscriptions allow users to watch all the live TV content they'll ever need, plus PPV events, movies and TV shows in one convenient package. Rightsholders see them as a threat to their survival so significant resources are expended to bring IPTV providers and distributors to justice.
Top-tier Spanish football league LaLiga is now tackling live streaming piracy on all fronts. From a few early steps in 2016/2017 and more recently in 2022, services are being dynamically blocked and many individuals have been arrested for broadcasting or selling access to the league's games without permission.

The rest of this article can be read on TorrentFreak.com

Source link