Hollywood Wins Pirate Site Blocking Expansion in Australia

Various Hollywood studios and Netflix are continuing their crusade against pirate sites Down Under. The companies have obtained a fresh blocking order at Australia's Federal Court that requires local Internet providers to block dozens of websites. The targets mostly include streaming portals such as Soap2day, Yomovies, and 123movies.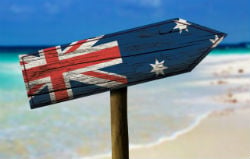 Pirate site blockades are the preferred anti-piracy tool for many copyright holders around the world. This is also the case in Australia, where blocking injunctions are commonplace today.
This week, a group of prominent Hollywood studios, Netflix, and Village Roadshow, obtained the latest blocking order in Australia's Federal Court.
The complaint, filed in December, targets 34 sites and a total of 54 domain names. Most of the pirate sites are streaming portals, such as 123movies, Yomovies, Soap2Day, Myflixer, Vumoo, and 123Chill.

The rest of this article can be read on TorrentFreak.com

Source link