Home > Lawsuits > IPTV and Streaming >

A coalition of Hollywood studios, with the addition of Amazon and Netflix, are demanding $16.35m in damages from the operator of Altered Carbon, Area 51, and several other pirate IPTV services. In addition to a permanent injunction, they also seek execution of an earlier settlement agreement that wasn't honored plus $332,600 in attorney's fees.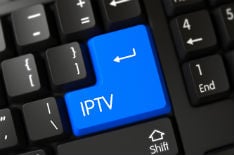 Early July, Warner Bros., several Universal companies, Amazon, Columbia, Disney, Netflix, Paramount, Sony, and other content creators filed a lawsuit against Jason Tusa, the alleged operator of Altered Carbon, Area 51, and other pirate IPTV services.
According to the complaint filed in a California court, Tusa is well known to the plaintiffs. In 2020 his Area 51 service was shut down following an Alliance For Creativity and Entertainment (ACE) cease-and-desist letter. A settlement proposal included a clause that Tusa couldn't launch or be involved with any similar services.
While Area 51 was shut down before the proposed settlement was signed, the plaintiffs claim that Tusa then launched a clone service called SingularityMedia which took on Area 51's customers. ACE responded by contacting Tusa again, demanding that the new service should be shut down. It later disappeared.
A confidential settlement was reached in October 2020 but it's claimed that the defendant then launched Digital UniCorn Media and another service called Altered Carbon. At this point, ACE ran out of patience and responded with the current lawsuit alleging direct and willful copyright infringement, contributory copyright infringement, and inducement of copyright infringement for more than 100 copyright works.
Tusa failed to respond to the lawsuit and last month United States District Court Judge Virginia A. Phillips handed down a preliminary injunction that restrains Tusa and takes action against the domain names used to operate his services.
Plaintiffs File Motion For $16.35m Default Judgment
In a motion for default judgment filed yesterday, the plaintiffs now seek maximum statutory damages for willful infringement of $150,000 per copyright work for a total of $16,350,000. They also seek execution of the settlement sum previously agreed with Tusa (details of which are confidential), a permanent injunction, interest and attorney's fees of $332,600.
"Tusa is the individual responsible for, and he directly operated, managed, and ultimately profited from, the willful infringement of Plaintiffs' copyrights in their movies and television shows…through a string of unauthorized movie and television streaming services. Settled law permits entry of default against willful infringers like Tusa who make a strategic decision to not defend their conduct in court," the motion reads.
While this lawsuit deals with a relatively low number of copyrighted works, the studios say that through his unlicensed platforms, Tusa infringed their rights in many more movies and TV shows. While including more titles had the potential to make the case more unwieldy, it's clear that the $16.35m demand represents just a fraction of the damages the studios could have claimed.
"A complete accounting of the scope of Tusa's infringement would undoubtedly run to thousands of Copyrighted Works," they write.
"Tusa flaunted his wealth from the infringing services on social media, including posting about the purchase of a luxury car with an AREA 51 vanity plate that he said he would decorate with 'Rick And Morty' theme. Presumably, Tusa paid for his new car with the ill-gotten proceeds of his infringement."
Due to Tusa's previous conduct, the studios remain concerned that he will resurrect his services if the court does not restrain him.
"Tusa did shut down Altered Carbon after Plaintiffs filed this action — just as he has done when confronted previously = but his actions confirm he will not refrain from further infringement absent an injunction. Based on Tusa's repeated actions, it is clear that if he is not enjoined, Tusa will simply rebrand his service and start his infringing conduct all over again," the studios add, demanding a permanent injunction.
Permanent Injunction
One of the key aims of the proposed injunction is to prevent Tusa from engaging in similar conduct, such as operating any of the named services or any that may appear in the future utilizing the plaintiffs' copyrighted works.
To this end the studios also demand an order preventing Tusa (and anyone acting in concert with him) from taking any steps to "release publicly, distribute, transfer, or give any source code, object code, other technology, domain names, trademarks, brands, assets or goodwill" in any way related to the named services.
The studios also wish to take control of the domains alteredcarbon.online, 2pmtoforever.com, catchingbutterflies.host, stealingkisses.me, dum.world, twoavocados.us, plus any other domain that has been used for infringement of their rights.
Breach of Contract
As noted, Tusa reached a settlement agreement with the studios on October 12, 2020. According to the studios, they upheld their part of the deal but Tusa did not. The financial aspect of the settlement is confidential but whatever the amount, the studios now want to call in the debt.
"Tusa materially breached that agreement when he subsequently launched his follow-on infringing IPTV streaming services, including Altered Carbon. Plaintiffs suffered both irreparable harm and concrete damage in additional costs to bring Tusa into compliance. Tusa is therefore liable for the confidential Settlement Sum," they inform the court.
The motion for default judgment and proposed default judgment can be found here and here (pdf)

Many thanks to TorrentFreak for the breaking news.

Source link