Govts. Must 'Encourage or Compel' Internet Companies to Fight Piracy

A massive coalition of major rightsholders says governments must encourage or even compel companies doing business on the internet to collaborate in the fight against piracy. The USPTO submission from the IIPA coalition contains direct criticism of ICANN on domains and Cloudflare by implication; the U.S. government must stop pirate sites from using reverse proxy services, IIPA says.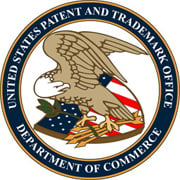 To address counterfeiting and piracy, the United States Patent and Trademark Office (USPTO) invited submissions from the private sector detailing effective anti-piracy strategies and those envisioned for the future.
In advance of a roundtable scheduled for October 3, submissions from rightsholders and their representatives have called for pirate site blocking in the United States and amendments to the DMCA that would allow for instant blocking of pirate streams.
The International Intellectual Property Alliance is a coalition of already powerful trade associations, including the Motion Picture Association, Recording Industry Association of America, Entertainment Software Association, Independent Film & Television Alliance, and the Association of American Publishers. IIPA aims to improve copyright protection and enforcement in overseas markets with high levels of piracy.

The rest of this article can be read on TorrentFreak.com

Source link