Google Ordered to Remove Pirate Site Domains From U.S. Search Results

A copyright lawsuit filed last week targeting DaftSex.com and PornWild.com is progressing at a surprising pace. With Google, Cloudflare, Namecheap, and EasyDNS named as defendants, the court has already ordered the suspension of several domains and their removal from Google's search results. Interestingly, DaftSex.com was recently seized by MindGeek so is not a pirate site.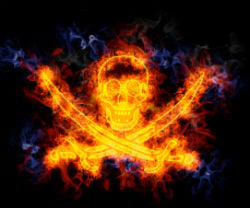 Legal action filed last week by two Arizona-based companies aims to prevent pirate sites distributing their content. That's not unusual in itself but the case is far from ordinary.
Founded in 2005, CP Productions, Inc. produces adult entertainment media and uses its own website for distribution. Fornix Holdings, Inc. handles intellectual property matters for CP Productions and to date has registered 157 videos at the U.S. Copyright Office.
Both companies are owned by Arizona resident David Graves who appears to manage everything from production to his companies' anti-piracy efforts.

The rest of this article can be read on TorrentFreak.com

Source link