GitHub has removed the repository and the mirror website of Unblockit, a proxy service that allows people to access blocked sites. The developer platform says that the content in question was removed for violating its terms of service, which was confirmed by a follow-up investigation. Unblockit, meanwhile, remains available through its regular website.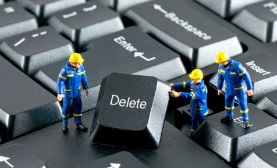 With 40 million users and over 100 million code repositories, GitHub is the largest online developer platform of its kind.
The site is used by individual coders and large organizations to host virtually any piece of code imaginable. In addition, GitHub pages can also be used as a hosting service for websites.
GitHub Removes Unblockit Repo
The vast majority of GitHub's users showcase their work without issues, but not everything is allowed. A few hours ago, the company removed the repository of Unblockit, a popular proxy service that provides access to blocked 'pirate' sites.
In addition to the repo, GitHub also removed a mirror of the Unblockit website which was hosted on a dedicated GitHub page.
While GitHub regularly removes content in response to DMCA takedown requests, this incident is different. There is no mention of a takedown notice and GitHub informs visitors that the repo was removed due to a violation of its terms of service.
Speaking with TorrentFreak, a GitHub spokesperson clarifies that the company investigated the repo after a violation was reported. This eventually led to the conclusion that Unblockit should be taken offline.
"We removed the content following an investigation into a report that it was in violation of our Acceptable Use Policies and Additional Terms for GitHub Pages, which is intended for showcasing personal and organizational projects and not for promoting unrelated sites or services," GitHub tells us.
The Unblockit repo (archived) was mainly used to track issues and inform people about domain names changes. This is likely seen as some type of external promotion.
Reported Violations
The takedown came as a surprise to Unblockit's operator, who tells us that they initially weren't informed about the reason for the removal. After reaching out to the platform, GitHub said that the reported violations included 'directing traffic to third-party sites'.
This type of activity violates GitHub's guidelines and, as such, the repository won't be restored.
"Specifically, the content or conduct that was reported included using GitHub Pages solely to direct traffic to third party sites, which we found to be against our guidelines. We will not be reinstating your repository at this time," GitHub informed Unblockit.
We specifically asked the platform whether the repo was flagged by a third party. While we didn't receive a direct answer, GitHub repeatedly states that it investigated 'a report,' which may refer to an external tip.
There is no mention of any copyright issues or violations but, needless to say, copyright holders will be happy to see this blocking circumvention service being partially taken down.
Unblockit Responds
The takedown doesn't affect the main Unblockit service, which remains available through Unblockit.kim. The GitHub repo did make it easier for some people to spot domain changes, however, which will no longer be an option now.
"Going forward, these users will simply have to switch to using the main Unblockit domain and use our other social media channels such as Reddit, Telegram, Twitter to stay up to date on updates," Unblockit informs TF.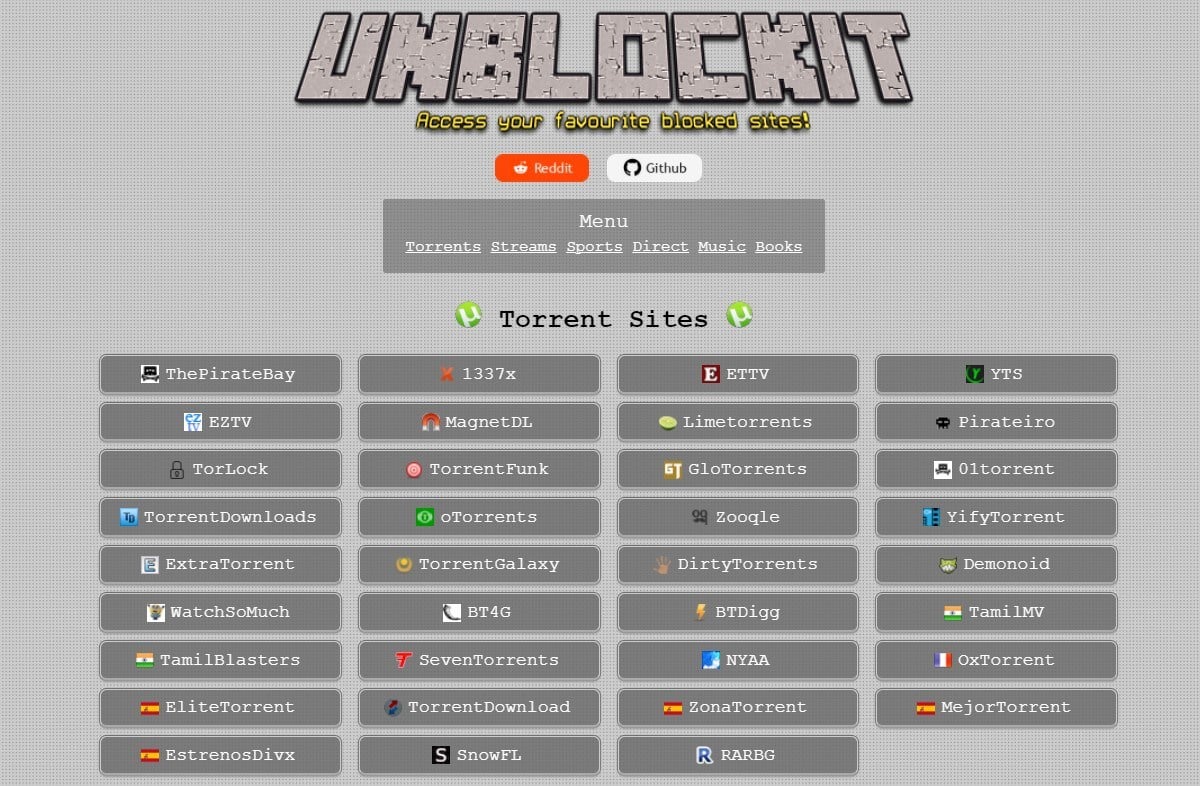 One advantage of the Unblockit mirror site hosted by GitHub was that it never changed its URL. However, only a relatively small number of people used this, so the service doesn't expect it to have a major impact.
"We don't expect there to be much impact on Unblockit since the traffic from the Github URL was not significant. Furthermore, since the launch of the subreddit, we started receiving fewer issue reports to the Github repository as people found it easier to submit issues on the subreddit."
At this time, Unblockit has no plans to relaunch the repository elsewhere. It will focus on the main service instead which, unsurprisingly, is a major target of pirate site blocking efforts itself.

Many thanks to TorrentFreak for the breaking news.

Source link