Free IPTV Platforms Make Sports Piracy Easy to Watch and Simple To Spread

The rise of premium pirate IPTV services is well-documented but sports companies are also concerned about completely free alternatives. So-called "Open Web Piracy" allows internet users to watch pirate IPTV streams without paying a penny. Not only that, anyone with access to a legal stream can easily make it available to the masses, even from their own home.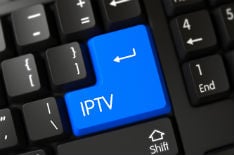 By now it's hardly breaking news that for a small monthly fee, people can subscribe to pirate IPTV services supplying everything from live TV and sports to movies and TV shows.
These pay services have surged in popularity but millions of people still prefer to rely on websites that embed or link to pirate streams and offer them for free.
Legitimate content companies would like to see these platforms shut down but recent submissions to the European Commission show that the websites are part of an thriving ecosystem, one that allows people to view pirate streams and also share them with the masses.

The rest of this article can be read on TorrentFreak.com

Source link