Home > Anti-Piracy > DMCA >

After being founded in 2006, Fakku became a major source of 'pirate' adult manga scanlations. This changed when the site went completely legit in 2015 but in an interesting sign of how things can change, the platform is now seeking to identify the operator of Hentai.cafe, a site that posts Fakku content online without permission.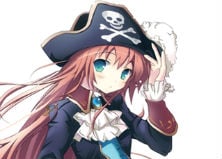 Due to their very nature, pirate sites become successful by offering pirated content and after staying online as long as they can, tend to die in the same way.
The demise of unlicensed sites often comes about due to legal pressure but for some, it can be possible to move onwards and upwards with a change of business model.
That was the case with former 'pirate' site Fakku, a platform that built its popularity on unlicensed scans and translations (scanlations) of adult manga comics, also known as 'hentai'.
The site launched in 2006 and built a decent audience but by 2015, Fakku had gone completely straight after transforming itself into a site offering only licensed content. As a poacher turned gamekeeper, Fakku now has to contend with sites doing roughly what it did for nine years, i.e posting other people's content without permission.
Fakku Steps-Up Its Targeting of Pirated Content
The company behind Fakku, Fakku LLC, began sending takedown DMCA notices to Google several years ago, demanding that sites publishing its content have their URLs delisted from search results. While this resulted in many thousands of takedowns, it wasn't until the start of 2020 that Fakku really stepped on the gas.
Fairly quickly, Fakku was asking for up to 340,000 URLs to be delisted in a week, a number that jumped to 1.1 million in the summer. At the start of this year, Fakku went into overdrive and in the week starting January 4, 2021, the company asked for around 4 million URLs to be delisted, a figure repeated just a couple of weeks later.
This put sites including hentaishark.com, nyahentai.com, and nhentai.net under considerable pressure, with the former being subjected to more than 8 million DMCA notices, something that could cause it to be downranked by Google. However, it's the 10th most-targeted domain on the list – hentai.cafe – that now finds itself in Fakku's legal crosshairs.
Fakku Takedown Notice Ignored By Hentai.cafe
On Wednesday, Fakku's legal representative filed a request for a DMCA subpoena at a court in the Eastern District of Michigan. The application reveals that on December 1, 2020, Eric Green of anti-piracy company Remove Your Media wrote to hentai.cafe demanding that the site take down a copy of Comic X-Eros #66, 'Bullied Revenge Hypnosis #5'.
"Please act expeditiously to remove or disable access to the infringing material or items," the letter reads, adding the URL where the content can be found.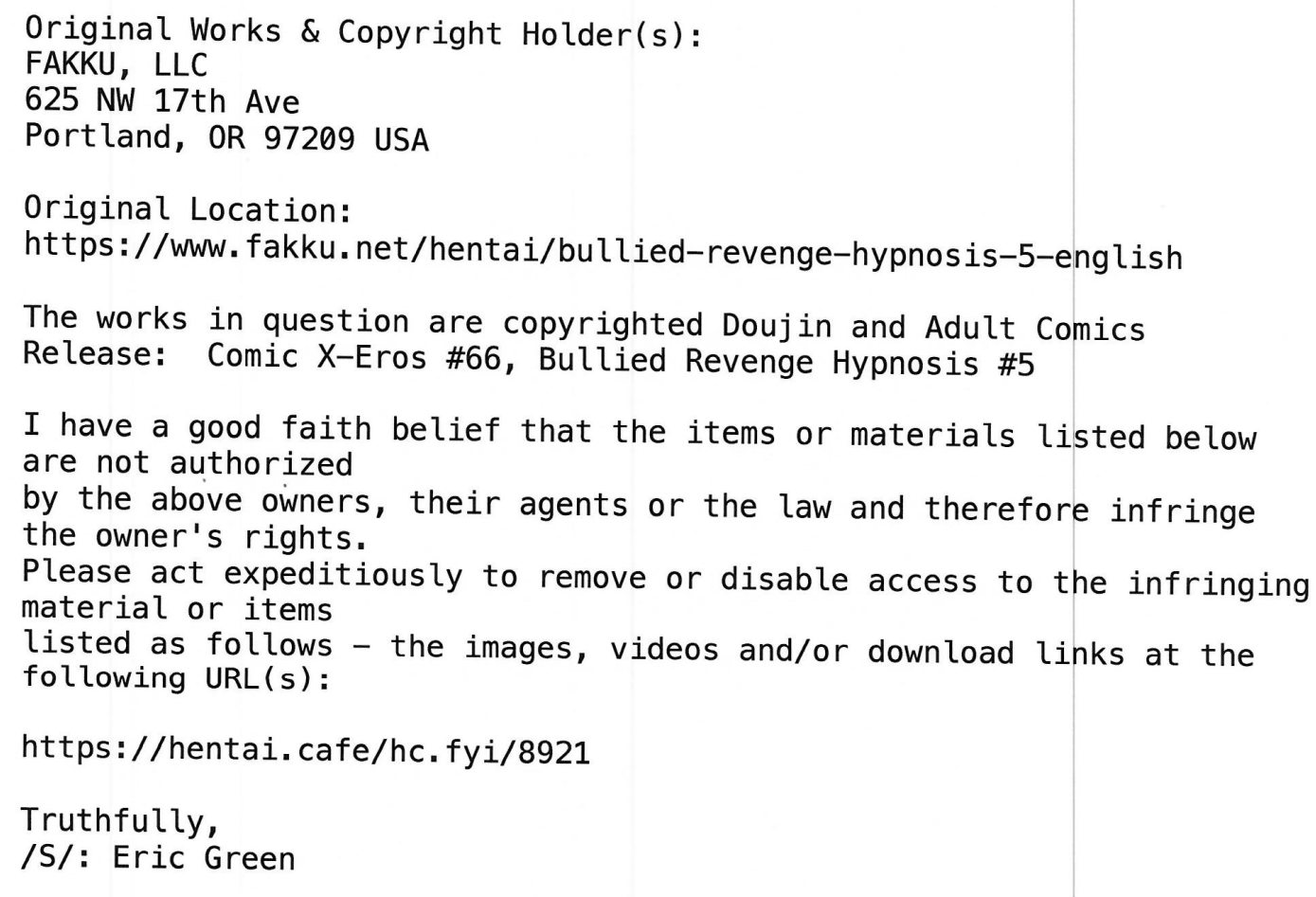 Checking out the URL in question reveals that the content remains up, suggesting that hentai.cafe failed to take action in response to the notice.
Fakku Wants To Identify The Operator of Hentai.cafe
This inaction appears to have prompted Fakku take to more aggressive action against hentai.cafe. Fakku's application for a DMCA subpoena demands that Cloudflare, which hentai.cafe uses to help keep its site online, hands over the personal details of the operator and/or owner of the pirate site.
The information requested is broad and includes (but is not limited to) the "billing or administrative records that show the name(s), address(es), telephone number(s), email address(es), IP address(es), account number(s), credit card numbers and any other electronic or physical documents identifying the name(s) and address(es) or contact information of the operator and/or owner of the Infringing Website."
At the time of writing the DMCA subpoena doesn't appear to have been signed off by the court but in the majority of cases, this is usually a formality.
Quite what Fakku intends to do with the information isn't clear. It could be a straightforward matter of taking some kind of legal action, if possible, but Fakku has also been known to offer somewhat controversial assistance to pirate sites to get themselves out of legal trouble.
The DMCA subpoena can be found here (pdf)

Many thanks to TorrentFreak for the breaking news.

Source link