Football Fans Turn Pirate as Another Legal Streaming Service Falls Over

To divert people away from piracy, legal streaming services warn of the unreliability of illegal streaming sites. But for the third time in a matter of weeks, football fans have been unable to watch key matches due to legal platforms falling over. As one fan wrote on Twitter: if I pay for a legal service that doesn't work and can find a pirate stream in less than a minute, why am I paying?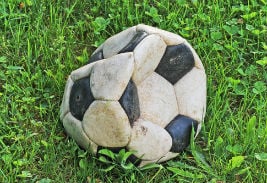 Legal streaming services offering access to top tier football in Europe have a few unique selling points over piracy platforms.
Perhaps most importantly, people who subscribe to legal services help to keep the game alive. They support the clubs they love, they support the players, and allow broadcasters to get a return on the money they invested in TV rights.
And make no mistake, TV rights are far from cheap.

The rest of this article can be read on TorrentFreak.com

Source link