Football Chief Slams IPTV Pirates While Sponsored By Piracy "Supporter"

Luigi De Siervo, CEO of Italian football league Serie A, isn't happy that fans watch matches using pirate IPTV services. Describing Italy as a "country of freeloaders", he says those supporting the illegal market must be stopped. Meanwhile, Hollywood is urging the European Commission to take action against one of Serie A's key sponsors, which also stands accused of supporting piracy.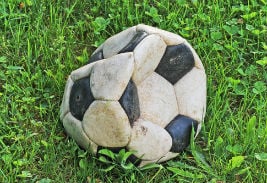 For many image conscious consumer-orientated businesses, a key to commercial success lies in carefully calibrated branding and marketing.
A hand-picked celebrity with the right attributes, for example, can enhance the images of both parties in the eyes of consumers. These associations can be nurtured through memorable online promotions but for the past several years, some websites have been virtually labeled "proceed with caution".
Thousands of pirate sites rely on advertising to generate revenue but entertainment companies are keen to highlight the downsides of dealing with them. The general message is that advertising on illegal platforms not only fuels piracy but also supplies a reputation boost due to association with legitimate companies.

The rest of this article can be read on TorrentFreak.com

Source link