Five Men Indicted For Uploading Movies & Then Extorting 'Pirate' Downloaders

Prosecutors in Taiwan have indicted five men for running an operation that uploaded movies to the internet and then extorted cash settlements from the BitTorrent users who downloaded them. One of the men is former ultramarathon runner Kevin Lin, who founded a copyright consultancy company after graduating from law school in 2020.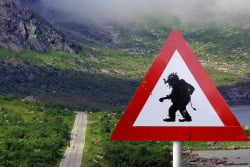 So-called copyright trolls come in all shapes and sizes and while most have a cynical approach to copyright law, some are prepared to go to extremes.
The most notable case in the United States involved Prenda Law. After playing the victim for years, an investigation found that the law firm uploaded movies to sites like The Pirate Bay and then sued those who downloaded them. Two lawyers were later sentenced to prison, one of them for 14 years.
Taiwanese authorities are currently dealing with a similar case, with lawyers at the helm once again.

The rest of this article can be read on TorrentFreak.com

Source link