FBI Arrests Man For Fraudulently Obtaining Leaks of 100s of Pre-Release Books

The FBI has arrested a man who impersonated publishers and literary agents in order to fraudulently obtain hundreds of pre-release novels and other books in electronic form. Filippo Bernardini, 29, who worked at UK publisher Simon & Schuster, was detained upon arrival at JFK International Airport yesterday.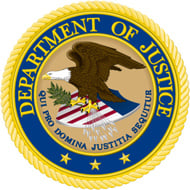 Over the years there have been many schemes to obtain movies and TV shows before their commercial release. A notable example includes members of the MiLLENiUM Release Group who were sentenced in 2019.
But while pirates who obtain video content in advance of its official release tend to grab the most headlines, a case developing in the United States reveals that valuable literary content such as pre-release novels can be targeted too.
Late Wednesday the Department of Justice revealed that the FBI had arrested Italian citizen Filippo Bernardini at John F. Kennedy International Airport for wire fraud and aggravated identity theft. He was detained in connection with a years-long scheme to obtain novels and other literary works in electronic form before their commercial release.

The rest of this article can be read on TorrentFreak.com

Source link