European Football Leagues Slam "Notice-and-Stay-Up" Provision in DSA

Powerful football leagues are calling on EU legislators to fix a provision in the Digital Services Act that would allow pirated content to stay online following a takedown notice, until complaints can be verified. Any delay in the removal of pirated live streams would damage the interests of the Premier League, La Liga, Bundesliga, Serie A plus dozens of other leagues, they argue.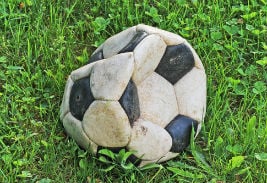 Last month the European Parliament voted on the final text of the Digital Services Act and it was approved by a broad majority.
An amendment that would've effectively banned 'dumb' upload filters didn't pass, neither did an amendment that could've put an end to court orders that require ISPs to block websites, including pirate sites.
The DSA text adopted by the European Parliament is not final yet and could be further amended in trilogue negotiations with the European Council and European Commission. As far as major European football leagues are concerned, there is at least one aspect of the text that requires urgent attention, one that could help them more effectively deal with live streaming piracy.

The rest of this article can be read on TorrentFreak.com

Source link