Home > Lawsuits > Apps and Sites >

The EFF has revealed it is teaming up with law firm Durie Tangri to defend the Internet Archive against a lawsuit targeting its Open Library. According to court filings, the impending storm is shaping up to be a battle of the giants, with opposing attorneys having previously defended Google in book scanning cases and won a $1bn verdict for the RIAA against ISP Cox.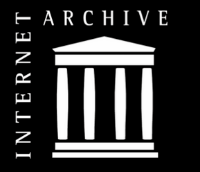 In March and faced with the chaos caused by the coronavirus pandemic, the Internet Archive (IA) launched its National Emergency Library (NEL)
Built on its existing Open Library, the NEL provided users with unlimited borrowing of more than a million books, something which the IA hoped would help "displaced learners" restricted by quarantine measures.
Publishers Sue Internet Archive
After making a lot of noise in opposition to both the Open and Emergency libraries, publishers Hachette, HarperCollins, John Wiley and Penguin Random House filed a massive copyright infringement lawsuit against the Internet Archive.
Declaring the libraries little more than 'pirate' services that have no right to scan books and lend them out, even in a controlled fashion, the publishers bemoaned the direct threat to their businesses and demanded millions of dollars in statutory damages.
Earlier this month the IA announced the early closure of the NEL, with IA founder Brewster Kahle calling for an end to litigation and the start of cooperation. There are no public signs of either. Indeed, the opposing sides are preparing for action.
EFF and Attorneys Team Up to Defend IA
Last evening the EFF announced that it is joining forces with California-based law firm Durie Tangri to defend the Internet Archive against a lawsuit which they say is a threat to IA's Controlled Digital Lending (CDL) program.
The CDL program allows people to check out scanned copies of books for which the IA and its partners can produce physically-owned copies. The publishers clearly have a major problem with the system but according to IA and EFF, the service is no different from that offered by other libraries.
"EFF is proud to stand with the Archive and protect this important public service," says EFF Legal Director Corynne McSherry.
"Controlled digital lending helps get books to teachers, children and the general public at a time when that is more needed and more difficult than ever. It is no threat to any publisher's bottom line."
Durie Tangri partner Joe Gratz agrees, noting that there is no issue with the Internet Archive lending books to one patron at a time.
"That's what libraries have done for centuries, and we're proud to represent Internet Archive in standing up for the rights of libraries in the digital age," he adds.
With Gratz on the team, the IA and EFF are clearly taking matters seriously. His profile states that he's as "comfortable on his feet in court as he is hashing over source code with a group of engineers", adding that he represented Google in the Google Book Search copyright cases.
Also on the team, according to the lawsuit docket, is Harvard Law School graduate Adi Kamdar, who was an affiliate with the Berkman Klein Center for Internet & Society. Before that, Kamdar was an EFF activist advocating on issues of privacy, speech, and intellectual property policy.
Publishers Have Brought in the Big Guns Too
The docket reveals some prominent veterans acting for the publishers too.
Matthew Jan Oppenheim, for example, served as lead counsel in the record-breaking $1 billion jury verdict against Cox Communications for the music industry, and the $34 million verdict against Book Dog Books for the publishing industry.
A former partner at the music industry law firm Jenner & Block, Oppenheim previously worked at the RIAA, handling landmark cases against Napster and Grokster.
Meredith Santana represented Miley Cyrus in the "We Can't Stop' copyright infringement lawsuit while Linda Steinman represents and counsels content providers on how to protect their work from "challenges ranging from aggregators to ad blockers."
War or Peace – Too Early To Say
It's still not too late for the parties to reach a negotiated settlement but given the legal forces now massing on both sides, that is becoming a more distant prospect.
The stakes are high for all parties and beyond, with either side coming out on top having the potential to affect how the public can consume scanned and borrowed content in the future.

Many thanks to TorrentFreak for the breaking news.

Source link