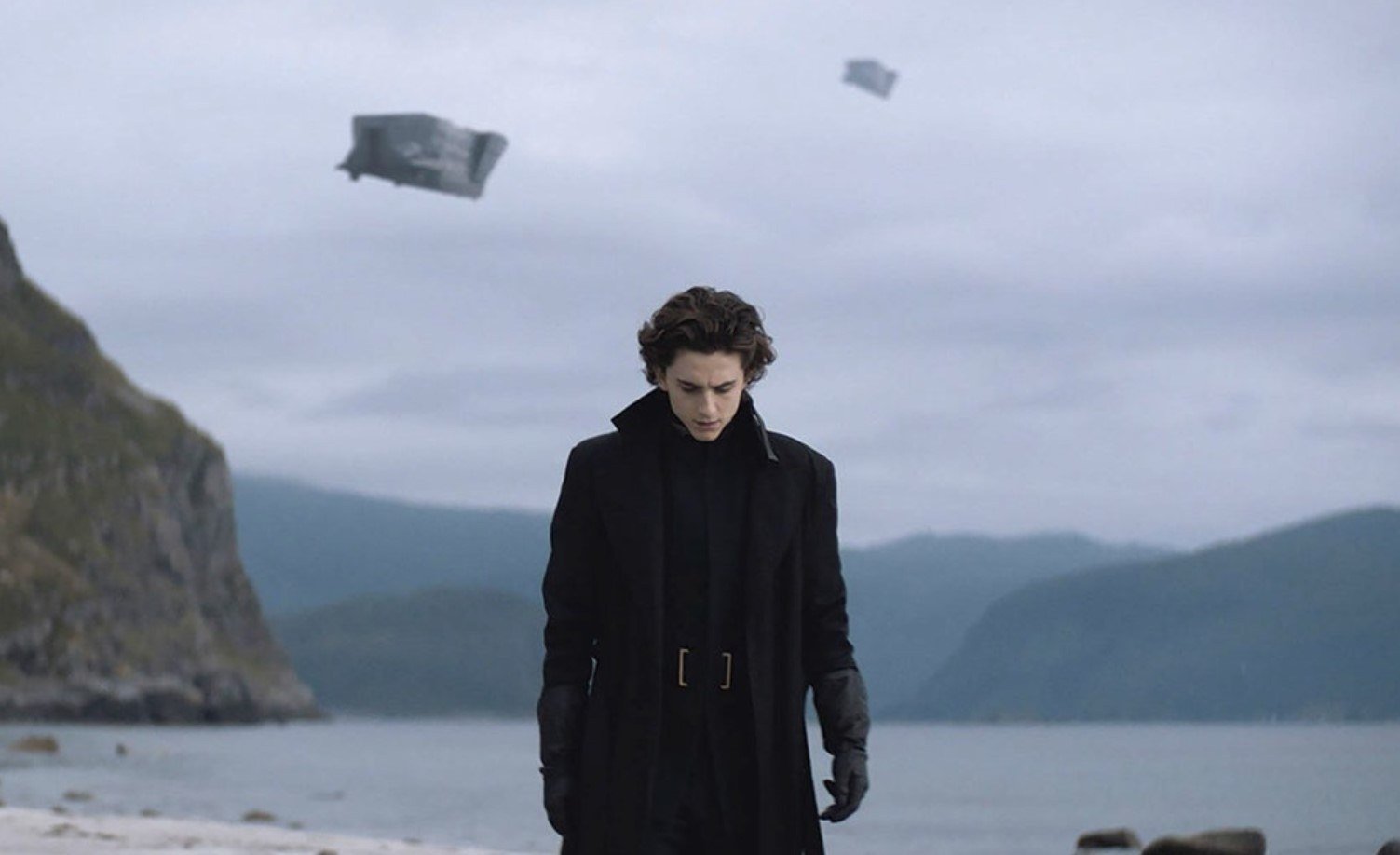 After a long wait, the 2021 installment of the sci-fi classic Dune finally premiered in the United States last week.
The film had already come out in other parts of the world a month earlier, which caused quite a bit of frustration among eager fans.
Their patience was further tested when a relatively high-quality copy of the film leaked on pirate sites days before the premiere on HBO Max and in theaters. Perhaps unsurprisingly, millions of people decided to download or stream these illegal copies.
Dune Piracy
These pre-release leaks are seen as one of the worst threats in Hollywood and one would expect a massive piracy spike from the get-go. However, when we analyzed a large sample(*) of the download numbers through BitTorrent, we noticed an interesting pattern.
The chart below starts on Monday 17th October, the first full day the film was available. On that day, there were hundreds of thousands of downloads, which easily made Dune the most downloaded film that day.
Dune Downloads (torrents)

Dune retained this 'most pirated' title on Tuesday, Wednesday and Thursday, despite a sharp drop in absolute downloads. When we look at the 'market share' of Dune downloads we notice a similar decrease. On Monday, Dune was good for 5.16% of all BitTorrent downloads and this percentage dropped to 2.10% on Thursday.
Double Spike
What is most interesting, perhaps, is that interest started picking up again after Dune was released on HBO Max. Soon after the official streaming release, HBO Max rips appeared online in reportedly better quality than the early pirated copies.
Whether the broader public is aware of this quality difference is up for debate. All releases were tagged as 'Web Rips' so the video quality is not obvious based on the title and tags. Nonetheless, the downloads spiked.
The second peak in Dune downloads started on Friday and the Saturday and Sunday numbers were also higher than Monday's when the first release appeared. This isn't a typical pattern for new film releases but there are a few factors at play that could explain it.
Quality, PR, and Timing
As mentioned before, the HBO Max release was higher quality, which may have been worth the wait for some pirates. That said, the quality difference wasn't obvious, and we expect that those who are particularly concerned about quality would probably want to see it in the theater anyway.
The PR angle is another option. Not every pirate is a news junkie so it's definitely possible that many people didn't bother to search when the film wasn't yet out. Also, movie premieres tend to come with a lot of advertising, which may have increased demand as well.
There is another timing factor that can play a role. BitTorrent traffic tends to go up during the weekend, which coincides with the HBO Max release of Dune. This will have likely boosted the downloads somewhat, but even in relative terms Friday (5.30%) and Saturday (5.32%) topped the Monday percentage.
Also, when we look at the release of The Suicide Squad on HBO Max in early August we see a steady decline during the first 9 days, where downloads during the second weekend were lower than on Thursday.
The Suicide Squad Downloads (torrents)

What's the Point?
The above is just a simple case study that's certainly not representative of every future movie release. We're not trying to make a huge point here, but it's fascinating to see these types of patterns in the wild.
The safe conclusion is that quality, timing, and PR all contributed to the second peak in Dune downloads. If we have to bet, however, our money would be on PR as the main contributor. While some pirates may view themselves as vigilantes, they're certainly not immune to outside infuence.
—
* The data used in the graphs above is taken from a large but non-exhaustive sample of estimated worldwide downloads. The information is gathered from the public DHT network, as reported by the data provider Iknow. BitTorrent piracy is only a fraction of the total piracy landscape.
From: TF, for the latest news on copyright battles, piracy and more.

Many thanks to TorrentFreak for the breaking news.

Source link