Dozens of VPNs & Shadowsocks Named in Leaked Russian Blocking Document

A document originating from Russia's Ministry of Transport shines more light on the government's plans to crack down on encryption tools that help people to evade monitoring and censorship. The leaked document lists dozens of VPN service targets and, for the first time, open source encryption protocol Shadowsocks, best known for its ability to evade firewalls, one in China especially.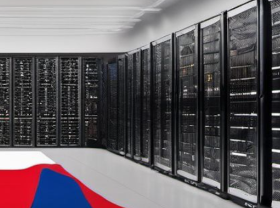 As Russia tightens its grip on encrypted communications and tools with the ability to bypass government censorship, it was recently confirmed that 167 VPN services are actively blocked after failing to comply with state requirements.
With that total expected to grow in the months ahead, a leaked document originating from Russia's Ministry of Transport reveals details of what telecoms watchdog Roscomnadzor has planned for the near-term.
The document, dated November 10, 2023, was sent by the Ministry of Transport to organizations in the transport sector. After an unofficial appearance on the 'ZaTelecom' Telegram channel, local news outlet Kommersant sought comment from both the Ministry and Roscomnadzor. Neither responded.

The rest of this article can be read on TorrentFreak.com

Source link