DISH Wins $31m Judgment & Injunction Against Pirate IPTV Service & Resellers

In March, pirate IPTV provider ChitramTV was hit with a large copyright infringement lawsuit by DISH Network. This week a Texas court handed down a $31m judgment and a broad injunction that requires ChitramTV and resellers to cease-and-desist, third-party server companies to terminate services, and registries and registrars to disable domains. Even then, the case is still not quite over.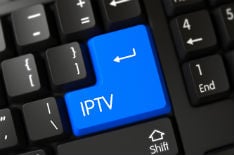 As reported by TF back in March, DISH Network filed a huge lawsuit against pirate IPTV provider ChitramTV.
The complaint also named Dinesh Vigneswaran, the alleged owner of ChitramTV Canada, who allegedly does business from the Chitram.ca website. DISH claimed that ChitramTV obtained its broadcasts and streams, transferred them to its own servers, and then rebroadcasted them to subscribers of the Chitram service.
ChitramTV was accused of distributing, selling and promoting 'Chitram' set-top boxes and subscription packages containing more than 500 live TV channels and 10,000 movies, both directly to users and through a network of resellers, including Vigneswaran.

The rest of this article can be read on TorrentFreak.com

Source link