Back in August, DISH Networks filed a $10 million lawsuit against IPTV provider Easybox IPTV. The broadcasting company has now been given permission by the court to identify the IPTV service's currently-unknown operators, using information held by some the world's largest Internet companies – and more.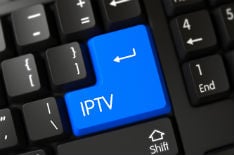 DISH Networks' efforts to disrupt, take down, or obtain settlements from unlicensed IPTV operators are continuing with force through the US legal system.
The broadcaster is currently tied up in a number of lawsuits, each targeting companies and individuals that allegedly provide the company's content to the public, without having first obtained appropriate licensing.
A complaint filed in August targets Easybox IPTV, an allegedly-infringing IPTV outfit that supplies both subscriptions and ready-configured (aka 'fully-loaded') devices to the United States market.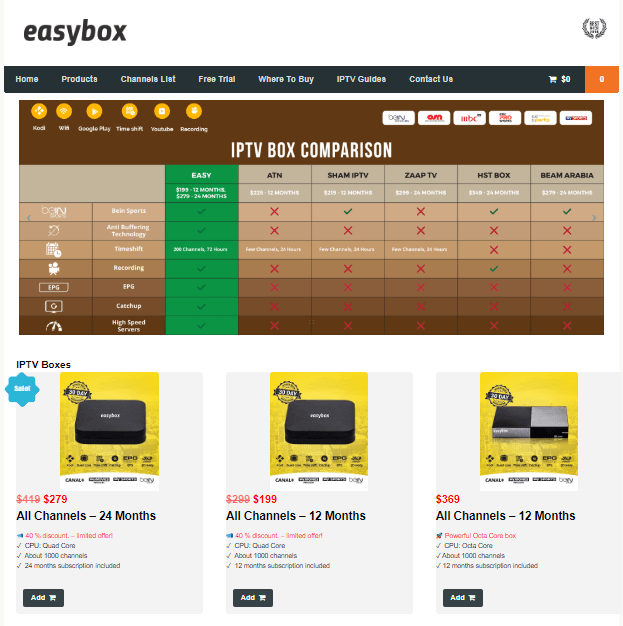 The DISH lawsuit, which demands around $10 million in damages, was filed in a Texas federal court. It lists up to five 'John Does', claiming that individually and collectively they do business under the Easybox IPTV banner.
DISH earlier explained that it doesn't actually know who these people are but its investigations indicated that they might be from China. Now, however, it has now been given the opportunity to discover their identities after gaining permission from the Court.
A discovery order signed September 19 by District Judge Lynn N. Hughes grants DISH permission to subpoena and obtain information from some of the world's largest Internet companies that have done or are still doing business with Easybox.
The list is comprehensive and a potential eye-opener for other IPTV providers operating without cast-iron licensing agreements.
Top of the list is payment processor PayPal. The Easybox website is currently down for supposed maintenance but according to archive copies of the site, PayPal isn't clearly listed as a payment option for direct customers. Nevertheless, the company is probably head of the list for good reason.
Second up is Google. Like many companies, Easybox is likely to have used Google in several ways but a cursory review of the site's source reveals an analytics account and links to the now-defunct Google+.
On the domain front, DISH has permission to subpoena Washington-based domain name registrar Enom and domain registry Namecheap. The Easybox.tv domain has clear links to both and could provide useful information.
When it comes to hosting, Miami-based Netrouting Inc. makes an appearance. In common with the domain companies, these may also have valuable information for DISH.
Easybox's Facebook and Twitter pages are no longer active. The former is listed as unavailable but the latter appears to have been suspended after violating the platform's rules. But whatever the reasons for their demise, both companies are likely to have plenty of additional information to offer up.
Finally, DISH will be able to enter the physical world to request information from entities that appear to have distributed or sold Easybox IPTV devices. Michigan-based fulfillment company Xpert Fulfillment Inc., Finest Bargain Inc. (which appears to sell via Amazon), and Ace Discount Store are all listed and should expect calls for information soon.
"By November 4, 2019, DISH must replead this case identifying the defendant as Easybox IPTV. When the other defendants are identified, they may be named," Judge Hughes concludes.
The discovery order can be obtained here (pdf)



Many thanks to TorrentFreak for the breaking news.

Source link