Lawsuits

Several companies and individuals involved in the manufacture and sale of pirate IPTV devices into the United States are being sued by DISH Network in a Texas court. In a lawsuit alleging direct and contributory copyright infringement, the TV provider states that despite sending dozens of takedown notices, including to Amazon and Walmart, the illegal activity continued.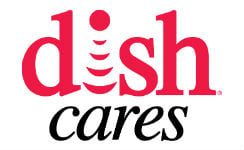 Given the huge number of pirate IPTV providers, sellers and resellers operating all around the world today, shutting them all down must seem like an impossible dream for copyright holders.
Nevertheless, the MPA, anti-piracy coalition ACE, plus companies like DISH Network persist in their quest, targeting operators large and small in the hope that a combination of lawsuits and threats will eventually prove a suitable deterrent.
This week DISH filed yet another lawsuit in the United States targeting several individuals and companies said to be behind the capture of DISH content, the manufacture of infringing devices, and the sale of pirate IPTV subscriptions in the US.
Filed in a Texas district court, the complaint begins by detailing the activities of defendant and Texas resident Yahya Alghafir. According to DISH, he distributes, sells and promotes Super Arab IPTV (also known as Super IPTV, herein SAIPTV) using a variety of aliases and companies including Texas Communication and Technology LLC (TCT), one of the other defendant entities named in the suit.
Two other defendants, Shenzhen Street Cat Technology Co. and Shenzhen Jiemao Technology Co., are described as companies operating out of Shenzhen City in China.
According to DISH, Street Cat plays a key role by capturing broadcasts of exclusively-licensed DISH content and retransmitting it over the Internet to subscribers of the SAIPTV service.
"Street Cat captures live broadcast signals of the Protected Channels, transcodes these signals into a format useful for streaming over the Internet, transfers the transcoded content to one or more servers provided, controlled, and maintained by Street Cat, and then transmits the Protected Channels to Service Users through OTT delivery," the complaint reads.
The company is further accused of manufacturing, distributing and selling SAIPTV set-top boxes and subscriptions, including to Jiemao Technology Co. which in turn sells them to Alghafir and TCT, the provider's distributor in the United States.
"No need to install Dish" and "Best after-sales service" were phrases allegedly used to promote the devices and service to customers.
In 2017, DISH says it sent numerous copyright infringement notices to Jiemao Technology. A response received from the company claimed that it was "only rebranding and reselling" the IPTV devices and had disabled the websites used to sell them. Its reseller in the United States would soon run out of boxes to sell so the matter would be closed, the company added.
DISH says that the sales didn't stop with devices and subscriptions continued to be offered on a number of dedicated websites, Amazon.com and Walmart.com, plus via a network of distributors and resellers throughout the United States.
DISH also reveals that in response to copyright infringement notices sent to Street Cat, the manufacturer of the devices and the apparent IPTV service supplier, the company offered a "business deal" with DISH. The company said it could stop assembling and activating the SAIPTV devices but never followed through on that promise.
In 2018, the company did acknowledge that DISH has the rights to its exclusive channels but refused to capitulate, claiming that as a non-US-based company with no servers in the US, it didn't need to. Street Cat also suggested that a big company like DISH wouldn't be negatively affected by the sale of SAIPTV devices.
DISH claims that it matched Alghafir and TCT to numerous domains used to sell the pirate devices and service to customers in the United States. The TV provider then sent "numerous" copyright infringement notices to which Alghafir responded on August 29, 2017.
"I do not sell any service for any of the channels you have listed," he claimed. In follow-up correspondence, Alghafir demanded that DISH should remove references to TCT and his email address from any future notices.
Overall, DISH says it sent at least 34 copyright infringement notices to the defendants between May 2017 and this week, demanding that defendants "cease transmitting the Protected Channels identified in the notices, or otherwise cease distributing, selling, and promoting" the SAIPTV service in the United States.
At least 27 additional complaints were sent to CDN companies utilized by the service plus numerous targeted at Amazon and Walmart to remove listings for the product.
As recently as January 2020, the devices and accompanying service were still being sold in the US. DISH says that one of its investigators bought one from Alghafir and TCT via Amazon for $299.00, which included a two-year subscription.
With no progress to report, this week's lawsuit claims that Street Cat is liable for direct copyright infringement in violation of 17 U.S.C. § 501 after distributing and publicly performing DISH programming.
It further seeks to hold Alghafir, TCT and Jiemao liable for inducing and materially contributing to copyright infringement by providing their customers with illegal access to DISH content. For a sample of 21 or more registered works, DISH demands statutory damages of up to $150,000 per work. It also seeks a broad injunction preventing future infringement of its rights.
Finally, DISH wants to seize any remaining pirate devices and have the defendants transfer over all domain names used to infringe the TV company's rights.
The DISH complaint and supporting documents can be found here (pdf)

Many thanks to TorrentFreak for the breaking news.

Source link