DISH Network and NagraStar have filed yet another lawsuit targeting several 'pirate' IPTV providers in the United States. Interestingly, two of the named suppliers – TVStreamsNow and OneStepTV – have already handed their domains over to the Alliance For Creativity and Entertainment.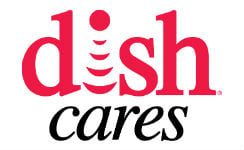 Threats of legal action backed up by litigation was once regular news in the torrent site arena but as streaming has begun to take over, particularly among more casual pirates, it's IPTV grabbing most of the headlines.
DISH Networks is rapidly becoming one of the most litigious companies around and this week, in collaboration with partner NagraStar – a joint venture between Dish Network and Kudelski – it added yet another anti-IPTV lawsuit to its growing roster.
Filed in a New Jersey federal court, the suit targets individuals and companies said to be behind what appears to be at least six IPTV providers and/or brands.
"Defendant [Wilmey] Jimenez created and operates and/or operated unauthorized pirate television streaming services under various brand names including BimoTV, TVStreamsNow, OneStepTV, IbexTV, and MagnumStreams," the complaint reads.
"Defendant [Fernandez Manuel] DaRocha created and operates and/or operated unauthorized pirate television streaming services under the brand name SolTV, and Defendant DaRocha also uses SoITV to provide unauthorized and pirated programming content to Defendant Jimenez, which Defendant Jimenez then retransmits."
The heart of the complaint centers around the unlicensed distribution of DISH's programming. The company says that it believes that the defendants worked in concert with others with similar aims and this is where things begin to get a little tangled.
DISH claims that Jimenez and DaRocha "have a history in trafficking in similar piracy streaming services", claiming that they sold access to the now-defunct SetTV, the IPTV provider that was ordered to settle with DISH for an eye-watering $90 million.
Previously, SetTV was also sued by the Alliance For Creativity and Entertainment (ACE), a case that ended in a $7.6m default judgment just this week. There are some interesting ACE cross-overs in this case too.
While the domain of BimoTV appears to have disappeared out of use, the same cannot be said about those previously linked to TVStreamsNow and OneStepTV. As reported here in May and July, those domains are already in the hands of the MPAA. They display a copyright infringement warning before diverting to ACE's website, which is also operated by the MPAA.
While unconfirmed by any official sources, this type of domain 'seizure' behavior usually points to some kind of settlement, in this case potentially with ACE and/or the MPAA. DISH is not a member of ACE, however, which suggests that settling with one group doesn't grant immunity from another.
Unlike other cases involving IPTV providers, the DISH lawsuit isn't based in copyright law. The company alleges violations of the Federal Communications Act (FCA) while demanding a permanent injunction to prevent the defendants from receiving and redistributing DISH content, and selling/distributing subscriptions and any associated reception devices.
DISH also requests an order to have the defendants' social media pages removed, along with any advertising for the 'pirate' IPTV services. DISH further demands that their websites are handed over to the broadcaster. Of course, the company wants damages on top, which could reach $100,000 for each violation of the FCA. Very big numbers indeed.
The complaint can be obtained here (pdf)

Many thanks to TorrentFreak for the breaking news.

Source link