Home > Lawsuits > IPTV and Streaming >

TV broadcaster DISH Network has filed a lawsuit in a Texas court targeting the operators of Canada-based 'pirate' IPTV supplier Voodoo IPTV. The lawsuit names four Ontario residents as defendants along with fifth individual said to reside in Nepal. A further 11 'Doe' defendants are said to have created DISH accounts in order to capture and rebroadcast its programming.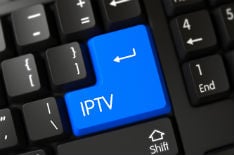 TV broadcaster DISH Network has filed more lawsuits against 'pirate' IPTV providers and resellers than any other company in the world. Depending on how the services operate, the company either brings cases under the Copyright Act or the Federal Communications Act (FCA).
This week DISH won a $3.3 million default judgment against pirate IPTV reseller Boom Media and its operators John and Debra Henderson. The case was actioned under the FCA and before the judge's ink was dry, DISH was in court again filing a similar lawsuit against Voodoo IPTV and its alleged operators.
"The Voodoo IPTV pirate streaming service is, and has been, retransmitting the DISH Programming without authorization from DISH. The DISH Programming was received from DISH's satellite television service without authorization," the complaint alleges.
Unlike many other cases filed by DISH, the defendants in this matter aren't based in the United States. Cren Motasaki, Atta Ur Rauf, Rafayet Alam and Pepin Woolcock are all said to be based in Ontario, Canada. A fifth defendant, Sajan Kyubi Shrestha, is reportedly a resident of Nepal while the locations of 11 'Doe' defendants are yet to be determined.
Filed in a Texas court this week, the complaint alleges that Motasaki is responsible for overseeing the day-to-day operations of Voodoo IPTV and has overall decision-making power. He is said to have a history of involvement with piracy-related activities and was identified as a member of the WorldofIPTV.com forum having made posts in an Xtream Codes-related thread.
Alam (aka Rafa Abdul) is reportedly in charge of sales at Voodoo, with DISH claiming that he operated CDN.tm which hosted VOD content for the JadooTV service, including DISH programming.
Woolcock, a programmer and developer for Voodoo, reportedly controls another domain offering IPTV services while Shrestha, who has the same role at Voodoo, is said to run four piracy-related repos on Github including Stalker, Xtream-Codes-2.2.0-Nulled, and eurekatv.
Rauf is said to be the person who manages sales and finance at Voodoo while several others are accused of being the sources for some of its content.
"Defendants Does 1-11 are one or more persons responsible for eleven DISH subscription accounts that were created with false information and used to receive DISH's channels for retransmission on the Voodoo IPTV pirate streaming service without authorization. An Internet Protocol ('IP') address located in Toronto, Canada was used to access at least seven of these eleven DISH subscription accounts," the complaint reads.
DISH says that all defendants act in concert to steal its programming and as a result requests relief that holds them jointly and severally liable. The company says that the court has jurisdiction over the defendants because they have purposefully directed their conduct towards the United States while causing injury there.
"Upon information and belief, Defendants sold subscriptions to approximately 50,000 users of the Voodoo IPTV pirate streaming service, many of whom are located in the United States," DISH notes.
The complaint alleges that 'device codes' (aka IPTV subscriptions) were sold on various websites including IPTVVoodoo.com, VoodooTV.in, and BuyIPTVOnline.net. At the time of writing only the latter is still available, offering monthly subscriptions at US$15 or CAD$20 up to US$75 or CAD$100 for six months.
As the image above shows, processors including PayPal are used to buy and sell the Voodoo service and DISH indicates it has identified at least three connected email accounts that were also used to pay for computer servers running the Voodoo platform.
"Defendants' sale and distribution of Android TV Boxes and Device Codes [subscriptions] for accessing the Voodoo IPTV pirate streaming service assists end users to receive the DISH Programming or the content therein, without having authorization from DISH and for the benefit of the Voodoo IPTV end users, in violation of 47 U.S.C. § 605(a)," the complaint notes, adding:
"Defendants sell and distribute Android TV Boxes and Device Codes used for accessing the Voodoo IPTV pirate streaming service in violation of 47 U.S.C. § 605(e)(4). The Android TV Boxes and Device Codes are knowingly provided by Defendants for purposes of enabling customers access to the servers that are used to stream the television programming on the Voodoo IPTV pirate streaming service, including the DISH Programming."
In addition to a permanent injunction, DISH predictably requests a damages award to compensate for the activities of Voodoo in the United States.
Statutory damages of between $1,000 and $10,000 are available for each violation of Section 605(a) and up to $100,000 if the violation was committed willfully and for financial gain.
Section 605(e)(4) allows for statutory damages up to $100,000 for each violation which at least on paper has the potential to push any damages award into the hundreds of millions of dollars.
The complaint filed by DISH this week can be found here (pdf)

Many thanks to TorrentFreak for the breaking news.

Source link