DISH: Pirate IPTV Operators Launched New Services Despite $90m Judgment

The former operators of SetTV, a pirate IPTV service that was ordered to pay $90 million in damages to DISH Networks, are reportedly back in business with several new services, in violation of a permanent injunction. Some of DISH's evidence comes from telephone recordings obtained from a country sheriff's office where one was incarcerated.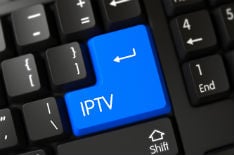 In 2018, broadcaster DISH Network sued the people behind pirate IPTV service SetTV for illegally obtaining the company's broadcasting from its satellite service and redistributing them online.
At a Florida court, DISH and encryption partner NagraStar sued several individuals, companies and trusts collectively doing business as SetTV via the domain settvnow.com. The plaintiffs stated that the complex business structure was designed to frustrate enforcement efforts and hide profits made by SET Broadcast LLC and various individuals.
The plaintiffs alleged that the $20 per month service offered access to 500 live channels, including on-demand content and PPV broadcasts, plus pre-configured hardware devices that came pre-loaded with the SetTV application. For this they demanded millions of dollars in damages under the Federal Communications Act (FCA).

The rest of this article can be read on TorrentFreak.com

Source link