NagraStar, a join venture between DISH Network and Kudelski Group, is going after people who use pirate IPTV services to access DISH and Bell TV programming. The company is demanding $3,500 settlements and cautions that those who don't cooperate can expect legal action.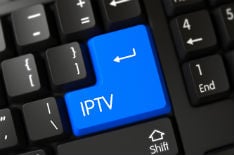 Traditional file-sharing pirates are no stranger to settlement demands from copyright holders.  For over a decade, companies have been monitoring BitTorrent swarms in an effort to extract cash from alleged infringers. 
These efforts have now carried over to IPTV streaming pirates. Generally speaking, it's impossible for rightsholders to see who's using pirate IPTV services unless the provider is willing to hand over customer details. This is exactly what's happening. 
The IPTV settlement campaign is run by NagraStar, which is a joint venture between DISH Network and Kudelski Group. While some rightsholders try to keep these efforts out of the public eye, NagraStar has a public website explaining in detail what they do. 
The company is already known for demanding settlements from and filing lawsuits against people who decrypt satellite signals including IKS (Intenet Key Sharing) pirates. As Cord Cutters News spotted, this has now carried over to pirate IPTV subscribers. 
NagraStar's efforts focus on people who obtain programming from DISH Network and Bell TV, without permission. These generally are subscribers of unlicensed IPTV services. These subscriber records are not public, but some vendors hand them over when they are caught. 
"When NagraStar settles with pirates who operate online services that sell illegal content, we commonly receive transaction evidence of all the sales made to end users and secondary resellers. NagraStar uses this information to send letters and emails proposing a settlement amount to avoid litigation," NagraStar explains.
The company says that these settlements are needed to recoup the losses it suffers from these pirate IPTV services. The demands aren't cheap either. Pirate subscribers typically get a settlement offer of $3,500 while resellers of unauthorized IPTV subscriptions have to cough up $7,500.
NagraStar knows that many of the targeted subscribers may not realize that they are doing something wrong. However, on paper there appears to be little clemency, aside from the offer to pay the settlement in monthly installments for those who can't afford to pay at once.
In addition, people who are willing to hand over illicit streaming devices or pirate set-top boxes can get a discount. The same is true for those who are willing to give up their credentials to piracy forums, which NagraStar will likely use to gather further intel.
The company stresses that its letters are not a scam. Ignoring a settlement demand isn't wise either, it states, noting that the case will then be escalated to its legal team.
"Choosing to ignore this letter will result in your referral to our legal team. This usually leads to a lawsuit, which results in a judgment that is public record," NagraStar writes.
"In court, every illegal purchase made can carry a hefty fine of up to $10,000. It is in your best interest, as well as NagraStar's, to settle this matter outside of court with a pre-suit settlement offer to avoid heavy fines and to keep this matter confidential."
This threatening language is self-serving, of course, and aimed at motivating people to pay up. That said, the risk of a lawsuit is indeed legitimate. NagraStar has previously filed several lawsuits against vendors and individual pirates.
NagraStar's website also features several testimonies from pirates, or statements of compliance, as they are called. This includes a "Rocket IPTV" pirate, and a former subscriber of an unnamed pirate IPTV service.

While its unlikely that NagraStar will pursue legal action against all who ignore the letters, disregarding the settlement demands is not without risk.
Chicago law firm 'The Russell Firm', which has experience with defending people accused of piracy, including in this matter, urges recipients to take the letters seriously. 
"Whatever you do, do not ignore the letter. Legal matters don't get cheaper with time. They get more complicated and more expensive," the law firm advises, noting that they offer a free consultation.
NagraStar, for its part, points out that a lawyer is not required to settle a claim. The company stresses that its associates will do their best to negotiate a reasonable settlement offer, whatever that may be. 

Many thanks to TorrentFreak for the breaking news.

Source link