News

Digital Marketing agency Pebble Bridge has admitted being behind several websites that promoted piracy apps including ShowBox. The company has settled its lawsuit with several film companies and in a consent order the Indian company agreed not to engage in any piracy-related activities moving forward. Whether the company privately agreed to pay damages is not clear.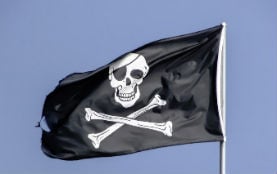 Earlier this year, a group of companies including the makers of films such as "The Hitman's Bodyguard," "London Has Fallen," and "Hunter Killer," went after the operators of various websites.
In a lawsuit filed at a U.S. District Court in Hawaii, the movie companies accused several defendants of operating websites that promoted or linked to piracy apps including ShowBox and Popcorn Time.
The apps, which are used by millions of people, all provide access to a library of streamable movies and TV-shows. These are published without permission, the rightsholders pointed out, which results in massive piracy.
"Plaintiffs bring this action to stop the massive piracy of their motion pictures brought on by the software application Show Box," the 58-page complaint began.
The lawsuit targeted several defendants, who were all suspected of having ties to one or more piracy-related sites. One of these stood out in particular – digital marketing agency Pebble Bridge – which is an Indian LLP with a listed 'office' address in New York.
The company in question was allegedly connected to sites such as showboxforipad.com, showbox.fun, and show-box.pro. The company was also listed as the owner of terrariumtv.life, moviebox.software and mobrdo.mobi.
In addition, the movie companies pointed out that an IP-address associated with Pebble Bridge was found sharing a copy of "London Has Fallen" via BitTorrent.
After the complaint was filed, several of the mentioned sites stopped linking to any of the pirate apps. While Pebble Bridge didn't respond to the allegations in court, it did start negotiations with the movie companies behind the scenes.
A few days ago, this resulted in a consent judgment where the digital marketing agency, represented by two of its partners, admitted that it was indeed behind the mentioned sites. In addition, the company also took the blame for sharing a movie on BitTorrent.
"Defendant Pebblebridge Technologies, LLP admits to describing and providing links to the Show Box app as described in paragraphs 45-88 of the Complaint and reproducing copies of the motion picture London Has Fallen as alleged in paragraph 207 of the Complaint," the consent judgment reads.
The judgment, which all parties agreed on, also includes a permanent injunction prohibiting Pebble Bridge and its partners from promoting or distributing any piracy apps going forward.
"Defendant Pebblebridge Technologies, LLP, its designated partners Udatala Vinay Kumar and Mangilipudi Vishnudath Reddy, and those under its control are hereby permanently enjoined from promoting and or distributing movie piracy applications," it reads.
This specifically includes apps such as ShowBox, Popcorn Time, CotoMovies, MediaBox HD, Cinemabox, Moviebox, Terrarium, and Mobdro, as well as any software that's affiliated with YIFY, YTS, RARBG, Torrentz2, NYAA.si, LimeTorrents, Zooqle; EZTV, and TorrentDownloads.
Interestingly, the consent judgment doesn't include a settlement amount. It is possible that the parties agreed to deal with this outside of court, but it's not part of the court order. The same is true for a separate and similar consent judgment that was signed by a Pebble Bridge employee.
This week's orders are not the first in this case. Previously a Pakistani man agreed to pay a settlement of $150,000 for operating another ShowBox site, 'latestshowboxapp.com'.
—
A copy of the consent judgment against Pebble Bridge, signed by Hawaii District Court Judge Leslie Kobayashi, is available here (pdf).

Many thanks to TorrentFreak for the breaking news.

Source link