Denuvo Promises to Kill Nintendo Switch Emulator Piracy With New Protection

Anti-piracy company Denuvo has announced a new product that aims to prevent pirated copies of Nintendo Switch games from being played on PC-based emulators. Denuvo says that 'Nintendo Switch Emulator Protection' will have no impact on the gaming experience and will ensure that anyone wishing to play a game will have to buy a legitimate copy.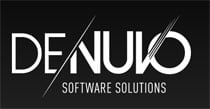 Most video gamers will be familiar with the concept of an end-of-level or end-of-game 'boss'. They take many forms but tend to present as an escalated challenge designed to prevent gamers from progressing any further.
Anti-piracy company Denuvo embraces the 'boss' concept and drops it on its head. Anyone wanting to play a Denuvo-protected videogame without paying for it will have to defeat Denuvo's protection right at the very beginning, before the game even starts.
Worst still, only a handful of people in the whole world are up to the Denuvo boss challenge, so until they emerge victorious, nobody gets to play the game, unless they're prepared to pay for it. This makes Denuvo very unpopular in video game piracy circles but very popular with its clients, some of whom have a new product to consider.

The rest of this article can be read on TorrentFreak.com

Source link