DAZN's Early Piracy Targets May Include U.S. Govt. Domain Seizure Survivors

As sports rightsholders scramble to launch their new site-blocking system in Italy, after missing the start of the local football season, telecoms regulator AGCOM has announced the successful blocking of 45 pirate sports streaming sites following requests filed by DAZN. Two of the sites may be survivors of a U.S. law enforcement domain seizure campaign carried out last year.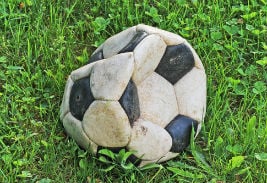 Following intense pressure from rightsholders for lawmakers to sign off on tough legislation to block pirate IPTV services in Italy, pens were put to paper in July, and it was all systems go for the new season.
With the nation holding its breath for what was about to come next, nothing much happened. Around 100 pirate service 'violations' were reportedly identified on the first day of the season early August, but no sites or services were blocked. The parties responsible for blocking had not yet completed a required technical roundtable and that remains the case today.
Some media outlets framed the lack of action on the first days of the season as a failure, especially in light of claims that piracy is killing Italian top-tier football. Whether that prompted DAZN's decision to start firing off applications for urgent site blocking measures late August is unclear, but that's exactly what the streaming platform did.

The rest of this article can be read on TorrentFreak.com

Source link