Dash the Iranian: Busted Pirate IPTV Kingpin Allegedly Owns RapidIPTV

In June 2020, a massive international law enforcement operation targeted an IPTV provider servicing two million subscribers. Millions of euros in assets were seized and authorities arrested the alleged kingpin. Known to colleagues as "Dash the Iranian" the businessman faces a legal nightmare. But what about the fate of the giant piracy service at the center of his prosecution?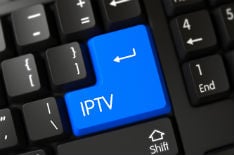 Publicizing the closure of a big pirate service, the arrest of its operators, and the seizure of their assets, is a golden opportunity to discourage future crime by practical example.
It doesn't matter how successful you are, you will be caught, and your riches will be taken away, the message goes. But while anti-piracy groups and law enforcement agencies publicize headline-grabbing statistics about the services they target, it's not uncommon for the services themselves to go unnamed.
Considering that reduces the deterrent effect, it's probably a calculated decision.

The rest of this article can be read on TorrentFreak.com

Source link