Following the dismantling of several private trackers in 2020, a man has been sentenced for sharing thousands of TV shows and movies via now-defunct torrent site DanishBits. In a separate case, another man has been convicted of sharing 9,440 movies with a relatively small circle of family and friends using the popular Plex media server.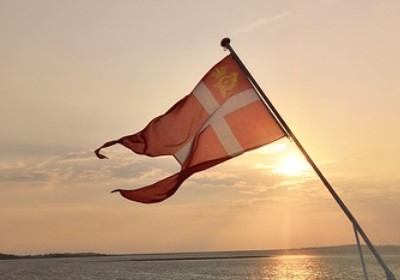 After many years of relative calm, the last quarter of 2020 turned the private torrent site scene in Denmark upside down.
Sites like DanishBits and Nordicbits were considered relative safe havens for thousands of individuals looking to share copyrighted content in a more closely controlled environment. But under the surface, dangerous undercurrents were beginning to swell.
Investigations into both sites were well underway and in October DanishBits shut down, closely followed by Nordicbits. Operators of both sites were arrested, one in Morocco (who has now been extradited to Denmark) and one in Spain, but the question remained whether users of these and similar sites would find themselves in the firing line.
User of DanishBits Convicted in Odense
This week, a 35-year-old man was convicted of copyright offenses at a court in Odense, the third-largest city in Denmark. The individual was a user of DanishBits and according to the prosecution, his activities were considerable.
The man was accused of downloading (and in some cases sharing) hundreds of movies and thousands of TV shows via the site. Movies played a relatively minor part in the case, with 579 titles said to be infringed, but TV shows played a much bigger role.
In total, the DanishBits user was said to infringed copyrights in 2,453 episodes spanning 69 TV series. Additionally, the man was accused of sharing 1,670 audiobooks.
Given the scale of the infringing, the court went relatively lightly when it came to sentencing, handing down probation rather than an immediate custodial sentence. Local anti-piracy group Rights Alliance, which was involved in the investigation and reported the user to the State Prosecutor for Serious Economic Crime, welcomed the sentence.
"Rights Alliance reported the user in question to SØIK on the basis of an investigation into the file-sharing network DanishBits. In addition to 60 days' conditional imprisonment, the convicted person can look forward to having to pay compensation to the Danish rights holders," the group said in a statement.
Another Piracy Conviction in Copenhagen
Earlier this month the conclusion of another file-sharing case was reported by SØIK. Following a process at the Copenhagen City Court, a 35-year-old man was convicted of downloading and sharing 9,440 movies.
According to SØIK, the movies were made available "to at least 21 users via a server" and for this offense, he was sentenced to 30 days probation. TorrentFreak requested additional information from anti-piracy group Rights Alliance which has now revealed a completely different type of case.
In December 2019, Rights Alliance filed a criminal complaint against a Denmark resident after discovering he was running a Plex server containing copyrighted content.
"It was a Plex server running on a NAS-server and operated from a Mac Mini. The owner and operator of the Plex server shared the content with friends and family. They were sent a password by mail," the group explains.
While the Plex software is entirely legal, like other media software it can be put to illegal uses. Prosecutions are extremely rare, especially when people only share their libraries with close friends and family, but in this case Rights Alliance felt a criminal case was warranted.
TF asked Rights Alliance if those who accessed the server face any action but the group would only confirm that they were users of the server. Meanwhile, the convicted operator must pay for the legal proceedings and abide by a settlement agreement with rightsholders, the terms of which remain confidential.
Rights Alliance Had Promised to Focus on Persistent Pirates
Last December, following the closure of DanishBits and Nordicbits, Deputy Police Inspector Michael Lichtenstein said that while it was important to shut down sites, data seized as part of those operations could lead to users being tracked down too.
In January 2021, Rights Alliance added that persistent pirates would indeed face prosecution. It's certainly possible that this week's conviction represents the start of that work but it's unclear how many more cases might be in the pipeline.
Nevertheless, Rights Alliance is now doubling down on its warnings. Commenting on the sentencing this week in Odense, the anti-piracy group says that the prosecution illustrates that SØIK is focusing on users who repeatedly share copyrighted content online.
"When you repeatedly see this group of users stubbornly stick to their illegal sharing of movies, series, literature and articles, despite the police interference on several occasions, we are pleased that SØIK has sharpened their focus on these persistent criminals," says Rights Alliance director Maria Fredenslund.
"It must never pay to be a criminal," she adds.



Many thanks to TorrentFreak for the breaking news.

Source link