Court Overturns 'Pirate' IPTV Prison Sentences Due to Unenforceable Copyrights

The Patent and Market Court of Appeal has overturned the prison sentences of three men who were criminally prosecuted for their involvement with IPTV service ATN. The Swedish court ruled that, while the service broadcasted copyrighted content from beIN in 2016, these rights are not enforceable as Qatar hadn't signed up to the Rome Convention at the time.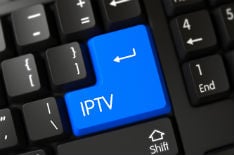 Online piracy exists in many shapes and forms. Torrent sites were dominant a decade ago, but these have long been eclipsed by streaming portals.
IPTV services have grown in popularity as well. In some cases, these offer access to live sports and TV programming without the permission of rightsholders.
A few years ago, Advanced TV Network (ATN) was a dominant player in the Swedish IPTV market. Founded in 2008, ATN was a fast-growing business that had 25 employees and over 70,000 paying customers at its height. However, that all changed in 2016, when local police raided its Malmo office.

The rest of this article can be read on TorrentFreak.com

Source link