Court Orders Telegram to Block Access to Piracy Channels With Millions of Members

A Portuguese court has ordered the messaging app Telegram to block access to more than a dozen piracy-related channels with millions of members in total. The court recognizes that the measure may not be perfect but concludes that it's better than taking no action at all. Rightsholders are happy with the injunction that was issued without hearing Telegram.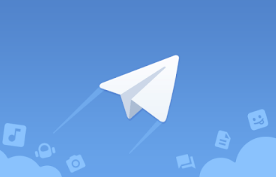 With over a quarter billion active users, Telegram is one on the most used messaging apps.
In addition to direct chats, the application also allows people to create channels through which they can broadcast messages to unlimited audiences. This feature is regularly abused by pirates.
These Telegram troubles were pointed out by the Motion Picture Association (MPA) just recently. The Hollywood group sees copyright infringement as one of Telegram's growth drivers and it urged the US Trade Representative to put the service on the annual list of notorious piracy markets.

The rest of this article can be read on TorrentFreak.com

Source link