Court Blocks 13,445 'Pirate' Sites Proactively to Protect One Movie

A court in India has granted what appears to be the most aggressive site-blocking injunction in the history of copyright law. In advance of the movie 'Vikram Vedha' premiering in cinemas last Friday, a judge handed down an injunction that ordered 40 internet service providers to proactively and immediately block an unprecedented 13,445 sites.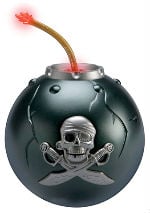 Whenever rightsholders and anti-piracy groups need more enforcement options, efforts to strengthen or establish new understanding of copyright law are rarely far behind.
In many cases these moves tend to follow a similar pattern – don't ask for too much all at once, dismiss any idea that the internet or 'honest' users could suffer, and then downplay suggestions that new powers represent the thin end of an extremely large wedge.
From being presented as a tool of last resort for use in strictly limited circumstances, site-blocking injunctions are just one example. From humble beginnings they're now available in dozens of countries around the world. A single site in one application was the starting point but today it's not uncommon today to see ten, fifty, or even a hundred.

The rest of this article can be read on TorrentFreak.com

Source link