Court: Ad Agency Must Pay Damages For Placing Adverts on Pirate Manga Site

The Tokyo District Court has ordered two advertising companies to pay damages to a cartoonist whose work was offered illegally on now-defunct pirate manga site, Mangamura. The Court found that by posting adverts on the site, the agencies assisted in the copyright infringements of the site's former operator.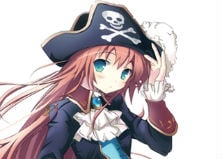 Following its launch in 2016, pirate manga site Mangamura grew to become one of the most successful sites of its kind. With this growth, however, massive pressure from copyright holders and anti-piracy groups wasn't far behind.
According to Japan-based anti-piracy group CODA, over a period of just two years Mangamura caused around $2.91 billion in losses to the industry but in April 2018 the site's progress came to a juddering halt when the platform shut itself down.
It transpired that a criminal investigation was underway into the site's activities which eventually led to the arrest of operator Romi Hoshino in Manilla.

The rest of this article can be read on TorrentFreak.com

Source link