Copyright Trolls Invade Canada Again, Pirates Surprised Despite 6,000 Days' Notice

Reports indicate that thousands of Canadian BitTorrent users are receiving new waves of letters demanding cash settlements for movie piracy. Why this controversial business model has been allowed to continue for more than two decades is no longer the big question. Eclipsing that by far is the inexplicable lack of awareness among otherwise savvy internet users who just keep feeding the trolls.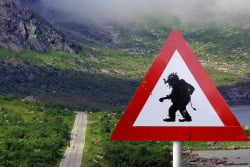 On an ordinary weekend roughly 6,000 days ago, news that so-called 'copyright trolls' had arrived in Britain came as a big surprise to the country's file-sharers.
Aside from the well-publicized RIAA lawsuit campaign in the United States, in 2007 'trolling-as-a-business-model' was considered a mostly German problem by the minority who'd even heard about it.
Despite thousands of international headlines over the next several years, the same 'surprises' replicated themselves across the EU, Australia, the United States, Brazil, and anywhere else where courts were prepared to accommodate actions against thousands of ISP subscribers.

The rest of this article can be read on TorrentFreak.com

Source link