Home > Lawsuits > Copyright Trolls >

The Eighth Circuit Court of Appeals has affirmed that Paul Hansmeier, a convicted copyright troll lawyer, must pay more than $1.5 million in restitution to victims of a piracy honeypot scheme. Hansmeier protested a district court order, arguing that the amount also included legitimate settlements, but the appeals court disagrees.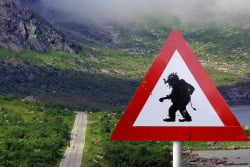 In 2019, a U.S. District Court in Minnesota sentenced Paul Hansmeier to 14 years in prison, to be followed by two years of supervised release.
Hansmeier was a key player at the Prenda Law firm, which pursued cases against people who were suspected of downloading pirated porn videos via BitTorrent.
While suing alleged pirates is not illegal, Prenda Law went much further. Over the years the firm faced negative court rulings over identity theft, misrepresentation, and even deception.
The Original Prenda Honeypot
Most controversial were the shocking revelations that Prenda itself produced adult videos and uploaded its own torrents to The Pirate Bay. In doing so, the company created a honeypot for the people they later sued over pirate downloads.
The allegations were serious enough to appear on the radar of US law enforcement agencies which launched a criminal investigation, culminating in prison sentences for the two key players.
Today, Paul Hansmeier and his former colleague John Steele are both in prison. While the latter received a reduced sentence for his cooperative stance, Hansmeier continues to appeal his sentence to this day. To make a point, the lawyer even restarted his honeypot scheme from prison.
Hansmeier Doesn't Want to Pay $1.5 Million
In addition to challenging his conviction, Hansmeier also appealed the $1,541,527.37 in restitution that he's required to pay to victims. According to the former lawyer, this figure is too high because it also includes 'legal' settlements.
This case ended up at the Eighth Circuit Court of Appeals, where the Government opposed Hansmeier's claim, arguing that the convicted lawyer waived his right to appeal by signing a plea agreement.
After a careful review, the Court of Appeal judges ruled that Hansmeier has the right to appeal the restitution amount. However, that doesn't help the former lawyer much, as the judges also concluded that the district court correctly awarded $1,541,527.37 in restitution.
Evidence Shows that $1.5 Million is Correct
According to the Court of Appeal, the Government provided sufficient evidence to show that the restitution amount "was attributable solely to settlement payments from the fraud scheme."
This evidence was collected by FBI agent Jared Kary who went over all settlement payments that came in from April 2011, which was when the Prenda lawyers started to upload their own movies to The Pirate Bay.
"Agent Kary further attempted to narrow his calculation to payments from fraud victims by excluding any payments that came in over this period that he could not tie to a specific person," the Court adds, suggesting that the actual figure might be higher.
However, the most compelling statement may come from none other than Paul Hansmeier himself, who pretty much confirmed the amount in the plea agreement.
From Hansmeier's Plea Agreement
"Finally, Hansmeier himself acknowledged in his plea agreement that, between 2011 and 2014, he and Steele 'received more than $3,000,000 in fraudulent proceeds' from their lawsuits," the Court writes.
More Setbacks for Hansmeier
The Court's ruling also provides a detailed description of all the criminal wrongdoings. In a separate argument, Hansmeier also claimed that the district court incorrectly denied his motion to dismiss the indictment. However, the Court of Appeal disagrees with this as well.
"Because the facts in the indictment, accepted as true, describe a fraudulent scheme prohibited by federal law, Hansmeier cannot succeed in his claim that it is facially insufficient," the Court notes.
While the order will certainly come as a setback for Hansmeier, the former attorney will likely continue to challenge his prison sentence. Among other things, the dispute about whether or not he can operate a piracy honeypot from prison remains ongoing.
—
A copy of the Eighth Circuit Court of Appeals order is available here (pdf)

Many thanks to TorrentFreak for the breaking news.

Source link