Cloudflare & Media Companies Agree to Modify "Power Grab" Piracy Injunction

After obtaining the broadest injunction ever seen in a US streaming piracy lawsuit, several media companies argued that Cloudflare should be held in contempt of court for non-compliance. Negotiations are now underway to end this dispute but it appears that can only be achieved if the court agrees to modify the injunction, which was previously described as a "power grab".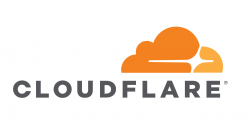 When United King Film Distribution, DBS Satellite Services, and Hot Communication won copyright lawsuits against three pirate streaming sites in April, the court gave them everything they asked for.
In addition to millions in damages against pirate streaming/IPTV platforms Israel-tv.com, Israel.tv and Sdarot.tv, the court handed down the broadest injunction ever seen in a US piracy case.
The injunction banned every online service provider from doing any business with the pirate platforms and ordered residential ISPs to block their current domains and any that appear in the future. In hindsight, it was a case of being careful what you wish for, because you may just get it.

The rest of this article can be read on TorrentFreak.com

Source link