Epic Games' efforts to take several "Fortnite" cheaters to court over copyright infringement continues. In one of the cases, the defendant, who's still a minor, has asked the court to dismiss the complaint. The kid's attorneys, however, argue that the court doesn't have jurisdiction and that requiring a minor to defend himself in another state would be unreasonable.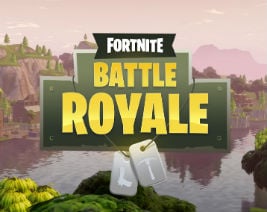 Frustrated by thousands of cheaters who wreak havoc in Fortnite's "Battle Royale," game publisher Epic Games has taken several to court.
The game developer isn't trying to bankrupt these people financially. It is mainly interested in preventing them from cheating in the future.
The main strategy thus far has been to 'settle' the cases. Several accused cheaters have signed consent judgments, promising not to cheat or engage in any copyright-infringing activity going forward. This includes the popular YouTuber Golden Modz, who settled his case earlier this year.
Despite these widely publicized lawsuits, cheaters will be cheaters. The problem persists and some still openly sell cheats online while posting YouTube videos to promote their work.
This includes a YouTuber called CBV, who was sued by Epic Games a few weeks ago. The games company is pursuing the minor (referred to as C.B. in the complaint) with several claims, including copyright infringement and breaches of the DMCA's anti-circumvention provision.
While plenty of kids would be terrified facing a lawsuit like this, CBV didn't appear to be impressed. In a YouTube video discussing his troubles, the 14-year-old states that he won't make Fortnite videos anymore. But his tone is far from apologetic.
"Fuck epic games. I mean, at least they can't come after my channel anymore. I'm never gonna make another video. But if they really want to come at my neck for 100 Mil then they can just fuck their brand on their own," CBV notes.
"They're going to attempt to bankrupt my family just because I made Fortnite cheats. Just cause I allegedly made Fortnite tonight cheats and played this game while making YouTube videos," he adds.
In its complaint, Epic Games indeed seeks damages. However, the statutory maximum in this case, where one work is at stake, wouldn't exceed $150,000, which is far from $100 million.
CBV is trying to make the point that it would look bad if Epic Games pursues massive damages from a relatively small cheater, who's not even an adult. While that may be, arguments like that don't win a lawsuit.
The YouTuber's attorneys, however, have more arguments why the case should be dismissed. This week they filed a motion to dismiss the case. Among other things, they point out that the court doesn't have jurisdiction over their client and that requiring a minor to defend himself in another state would be unreasonable.
"Defendant C.B. is a child who lives in Illinois with absolutely no connection to North Carolina. Nonetheless, Plaintiff Epic Games, Inc., a multibillion company, wants to drag him into court here," they write.
"Exercising jurisdiction over C.B. would be unfair and unreasonable, as well as forbidden by the United States Constitution," the attorneys add.
One of the additional issues highlighted is that the TOS and EULA are not enforceable, because a minor can not enter into a legally binding contract. In fact, both Epic's TOS and EULA specifically state that the signee has to be an adult.
In the YouTube video, CBV notes that the case is "kind of a joke," adding that Epic Games surely doesn't need the little money that he has, as they just hosted a 100 million dollar tournament.
However, reading through the paperwork it becomes clear that this lawsuit, which is similar to the ones that have been filed in the past, isn't really about money. The main issue Epic Games appears to be concerned with is to stop CBV from promoting and selling hacks.
Epic has previously asked YouTube to remove several videos where this activity is promoted. Since CBV submitted DMCA counternotices to reinstate a video, Epic has to file a lawsuit, otherwise the video will automatically become available again after 14 days.
In other words, the lawsuits may not be about bankrupting and defendants, as we have suggested before, but mostly an indirect effort to ensure that certain hacking-related YouTube videos remain offline. Or as Epic Games puts it in the original complaint.
"Defendant's submission of a DMCA counter notification, which requires YouTube to restore the infringing content unless Epic files an action seeking a court order to restrain Defendant from engaging in infringing activity, creates a continuing risk of copyright infringement."
It will be up to the court to decide whether it has jurisdiction over the 14-year-old and if Epic's claims hold up or not.
—
A copy of the motion to dismiss, filed on behalf of the alleged cheater, is available here (pdf).

Many thanks to TorrentFreak for the breaking news.

Source link