Canadian Judge: Movie Company's Piracy Evidence Just Not Good Enough

Movie company Voltage Holdings has a reputation for filing lawsuits against alleged BitTorrent pirates, usually based on IP address evidence backed up by creative interpretations of copyright law. A well-considered and highly logical decision handed down by a judge in Canada's Federal Court this week will also be of interest to those facing Voltage lawsuits elsewhere, the UK in particular.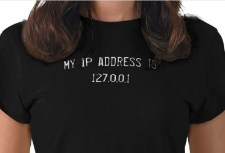 Among the many movie companies that have attempted to turn piracy into profit, Voltage Pictures and parent Voltage Holdings stand out among the most persistent.
With ties to the shadowy piracy monitoring and settlement factory GuardaLey, Voltage is currently pursuing Virgin Media customers in the UK to retrieve cash while warning that something much worse could happen.
Voltage is also active in Canada, demanding cash settlements from the same type of people, backed up by similar evidence, and supported by similar creative legal theories that attempt to establish liability for internet billpayers due to their inability to accurately identify primary infringers.

The rest of this article can be read on TorrentFreak.com

Source link