The Cybercrime Specialized Unit at the State Security Service of Bulgaria says it has arrested an individual said to be responsible for running dozens of pirate streaming sites that were supported by Google advertising. A 40-year-old man, who is said to be the owner/operator of all of the platforms, was detained under the direction of the Sofia District Prosecutor's Office.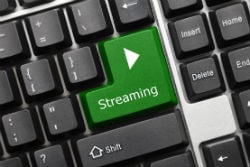 Like many countries in Europe, Bulgaria is home to large numbers of pirate sites operating in multiple niches, from torrent and streaming platforms, to dedicated IPTV services.
In recent times authorities there have indicated that they are taking a tougher line to combat infringement in the country and yesterday announced results on that front.
According to an announcement from the Ministry of the Interior, a "special operation" was carried out this week to take down dozens of streaming platforms said to be involved in the unlicensed distribution of copyright works.
Carried out under the direction of the Sofia District Prosecutor's office, the Cybercrime Specialized Unit at the State Security Service detained a 40-year-old man said to be the owner/operator of dozens of pirate sites, which appear to have focused on the streaming sector.
The authorities claimed that the man ran more than 40 websites which distributed movies online without obtaining permission from copyright holders. He allegedly got one site off the ground and then used the content from that to fuel the others, which were then supported financially by adverts provided by Google.
"He originally published the films on one of the sites he controlled. After reaching a certain number of visitors and the traffic generated – for which he was paid for by Google respectively – he downloaded the works and shared them again, but on some other domains," the statement from the Ministry reads.
"The procedure was repeated 4-5 times until the resource was exhausted from the sites he controlled. Thus, for the same copyright sites, the capitalist received multiple payments from Google."
According to the statement, most of the sites were "hosted" on the Internet by one of the largest cloud service providers in the United States. This, the authorities claimed, led the man to believe he was anonymous. However, international investigations carried out by Bulgaria's General Directorate for Combatting Organized Crime (GDBOP) uncovered his identity.
The full list of sites attributed to the man by the authorities reads as follows:
x-movies-8.com, new123movies.com, phim-3s.com, phim-14.com, xxxmovies8.com, ww1.serialitebg.com, xmovies8- tv.com, onlinemovies2017.com, xmovies-8.com, onlinemovies2016.com, newcinema2016.info, movies-16.com, onlinemovies-gold.com , megashare-movies.com, newmovies-2016.com, onlinemovies-is.com, big-top-40.com, movie-8k.com, tv-1000.net, online-movies-pro.info, moviesonline-pro.com, filmi-bg-audio.com, terminator-genesys-online.info, starwars7download.info, resident-evil-7-online.info, mision-impossible-5-online.info, james-bond-24-online.info, onlain-filmi-bg.com, filmi-fen.com, filmi-2015.com, kinofilme-2014.com, movies-2017.com, hulu-movies.com, onlain-filmi.info, movies-2015.com, movies-16.com, movie-32.com, new123movies.stream

Many thanks to TorrentFreak for the breaking news.

Source link