News

Acting on behalf of various copyright holders, Dutch anti-piracy group BREIN has won a court case against an uploader at torrent and Usenet sites. The man, who was also a sysop at the sites, must remove his uploads and provide information on any accomplices. According to BREIN, evidence clearly shows that commercial Usenet companies are involved with the operation of pirate sites.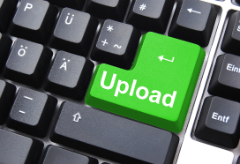 Dutch anti-piracy group BREIN has targeted operators and uploaders of pirate sites for more than a decade.
The group frequently approaches alleged wrongdoers with a proposal to settle the matter privately, but it doesn't shy away from going to court if needed.
This is what happened to a prolific uploader of torrents and Usenet files. The man was connected to Place2home, a piracy community that was dismantled by BREIN last year. At the time, several operators settled the matter privately, but the uploader didn't.
This prompted BREIN to take the man to court where he stood accused of sharing hundreds of gigabytes of pirated films and series. These were uploaded using aliases including "Starlight" and "Serie-Team."
According to Dutch court records, the man was also active as an operator of both Place2home.org and Place2home.net, which offered Usenet and torrent files respectively.
In his defense, the man, whose name is abbreviated to "Van S," admitted that he uploaded files. However, he denies that this happened on the scale and with the volume BREIN claimed. According to 'Van S,' his role was minimal as others were posting under the same aliases.
After reviewing the available evidence, the Utrecht Court sided with BREIN. It concluded that "Van S" was more than "an occasional" uploader and that he was also involved in operating the sites.
Part of the evidence comes from a WhatsApp chat log where 'Van S,' using the "Starlight" alias, admits to uploading movies and TV-series totaling 500 gigabytes in February of last year. The same chat also shows that he was well aware of the infringing nature of these files.
Based on this and other evidence the Court concludes that 'Van S' shared infringing content on a large scale between 2013 and 2018. In addition, he facilitated copyright infringement through his role as sysop of the two Place2home sites.
The verdict doesn't cover any damages, but 'Van S' is ordered to pay BREIN's legal fees, which total over €13,000. In addition, the man is required to remove his uploads and provide information about others who were involved with Place2home. The latter is important, as it may lead to additional suspects.
Failing to comply with the order will come at a high price. The Court notes that 'Van S' must pay a penalty of €5,000 per day that he doesn't come forward, with a maximum of €150,000.
BREIN director Tim Kuik is happy with the outcome. The verdict shows that, in addition to uploaders, site operators can be held responsible as well. This is in line with the EU Court of Justice's ruling in The Pirate Bay case, Kuik informs TorrentFreak.
The Place2home bust itself has also proven to be useful in the broader scheme of things. According to BREIN, it revealed that people higher up the chain were involved as well. This includes reseller Newsconnection, which offered subscriptions to Usenet provider XSnews.
"According to statements of uploaders who already settled, the sites were financed by people up the chain," Kuik tells TorrentFreak.
These uploaders also shared internal communication which backed this up. That includes WhatsApp conversations, which also appeared as evidence in the most recent court case.
"To us, it is evident that the various players on the commercial Usenet market are colluding to optimize the availability of popular content on Usenet. This is completely different from the original Usenet," Kuik notes.
BREIN believes that Usenet resellers and providers profit from piracy, and not just indirectly. In some cases, they are financing pirate sites as well, in order to keep their businesses profitable. With information from people such as 'Van S,' BREIN hopes to document these connections.
"We believe that the money makers on Usenet who are pretending to be ignorant are in fact are fully aware of what pays the bills: access to unauthorized content. They are facilitating it and financing it," Kuik says.  
—
A copy of the verdict from the Utrecht Court is available here, in Dutch (pdf).

Many thanks to TorrentFreak for the breaking news.

Source link