BREIN Shut Down 449 Pirate Sites & Services in 2022

Dutch anti-piracy group BREIN has been fighting pirates of all kinds for the last 25 years. BREIN's latest annual report covering 2022 reveals that it completed 458 investigations and shut down 449 pirate sites. That's 100 more than BREIN reported for 2021. Pirates are clearly persistent but BREIN is always up for the fight.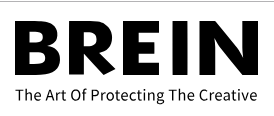 Predicting whether specific torrent sites, streaming portals, or IPTV services will still be around in five years time, is difficult at best. At worst, almost impossible.
Dutch anti-piracy group BREIN has been tackling pirates of all types for the last 25 years. Not only has it seen huge numbers come and go, BREIN can claim direct responsibility for thousands going offline. A relentless production line of pirate platforms means that BREIN being around in five years' time seems easier to predict.
Published this week, BREIN's annual report for 2022 covers enforcement actions carried out on behalf of rightsholders across most sectors, including movies, TV shows, music, games, and publishing.

The rest of this article can be read on TorrentFreak.com

Source link