BREIN Seizes Crypto and Cash from Twice-Caught Pirate IPTV Seller

A seller of pirate IPTV services who was tracked down last year and agreed to end his business has been caught again. Anti-piracy group BREIN says it seized cash and cryptocurrency worth 25,000 euros and if the man offends again, he will face a €5,000 penalty for each new subscription sold.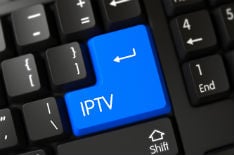 As part of its endless quest to disrupt the unauthorized distribution of copyrighted content, in March 2021 Dutch anti-piracy group BREIN said it had successfully targeted yet another pirate IPTV seller.
The subscriptions sold by the man provided access to more than 6,000 TV channels and in excess of 10,000 movies and TV shows via a VOD service. These packages typically cost just a fraction of the price associated with similar legal services while offering considerably more choice. It's not hard to see why consumers are attracted to them, or why rightsholders want to shut them down.
With BREIN on the lookout for piracy, the IPTV seller closed his vendor accounts on local online markets Marktplaats.nl and 2dehands.be. However, the anti-piracy group believed that his sales were continuing regardless, so they decided to track him down.

The rest of this article can be read on TorrentFreak.com

Source link