BREIN Chases Largest Dutch Pirate IPTV Supplier Around The World

Dutch anti-piracy group BREIN is leaving no stone unturned to hold the one-time largest pirate IPTV trader in the Netherlands to account. After investigations in the UK and Portugal, BREIN says it has now tracked the man to Brazil, where it intends to enforce civil proceedings and report the man to the authorities, while seizing domains.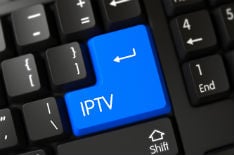 In 2021, court documents revealed the work of anti-piracy group BREIN against pirate IPTV seller GoFastIPTV.eu, a platform that offered movies, TV shows and live streams of pay TV channels, plus more than 85,000 on-demand titles.
BREIN believes that this platform was the largest seller of IPTV subscriptions in the Netherlands and as a result went to great lengths in an effort to identify its operators. These included test purchases that led to PayPal and an account at Rabobank in the Netherlands. Summons letters were also sent to various email accounts and to companies hosting the IPTV service's website.
Continued investigations led BREIN to make inquiries in the UK and Brazil, with the anti-piracy group reaching a dead end when a related domain was traced to a hotel in Lisbon, Portugal. Demands placed on Rabobank to provide customer details also proved problematic, until BREIN won a court ruling that compelled the bank to hand over the necessary information.

The rest of this article can be read on TorrentFreak.com

Source link