Big Tech Protests US Pirate Site Injunction "Power Grab" Against Cloudflare

After obtaining broad injunctions to take down pirate sites, Israel-based media companies accused Cloudflare of failing to take action, in contempt of court. Cloudflare has now fired back, describing the move as a legally unstable "power grab," but that's just the beginning. Overnight, Google, EFF, and industry group CCIA intervened to express concern over the scale of the injunctions.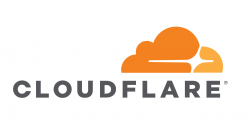 This April, United King Film Distribution, DBS Satellite Services, and Hot Communication (all members of Israel-based anti-piracy group Zira) won three copyright lawsuits against three pirate streaming sites.
The operators of Israel-tv.com, Israel.tv and Sdarot.tv failed to appear, so the court held them liable for millions in statutory damages and signed off on an extremely broad injunction requiring every ISP in the country to block subscriber access to the sites.
While that element was later suspended, the injunction also prohibits any company (ISPs, webhosts, CDN providers, DNS providers, domain companies, advertising services, financial institutions, payment processors) from doing any business with the sites, now or in the future.

The rest of this article can be read on TorrentFreak.com

Source link